Criticisms of the capitalist model will always abound, with profits regularly put before things like the environment and the wellbeing of some of the more vulnerable members of our society. However, in recent years, corporate social responsibility has been thrust into the spotlight. Customers, investors and other stakeholders increasingly want to see that a business is committed to building a better society. This can be through activities such as charitable donations and staff volunteering projects, or through the practices of a business.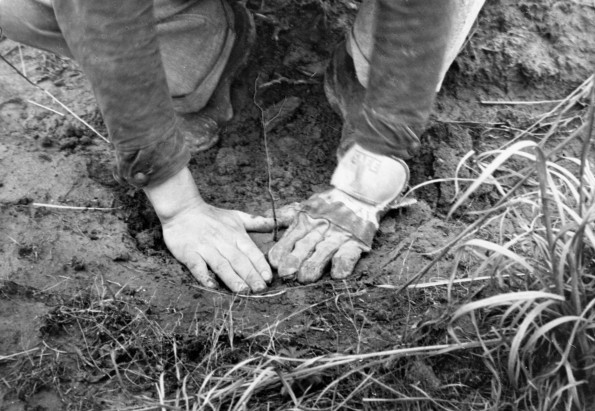 Companies commonly share their desire to 'do good' by investing in communities and caring for the environment, but how many companies are really 'making a difference', rather than just trying to boost their reputation?
Haagen-Dazs and honeybees
Honeybees are disappearing at an alarming rate, and at the moment, no one really knows why. Honeybees are responsible for pollinating one-third of all the foods we eat, so without them we could have some problems.
The ice-cream brand Haagen-Dazs is doing its bit to boost the lives of our furry little helpers by donating a proportion of the proceeds from its Haagen-Dazs honeybee brand to support ongoing research. 
Fruitful Office and trees
This company has shown that you don't need to be a global brand to really make a difference. Fruitful Office delivers fresh fruit to around 2,000 British businesses every week. As well doing its bit to keep us healthy and nourished, Fruitful Office has also committed to planting one new tree in Malawi for every fruit basked it sells.
By focusing predominantly on planting guava and papaya fruit trees, as well as quick growing tress like senna siamea to provide firewood, Malawian families are benefitting not only from the extra fruit, but also the fuel to cook and keep themselves warm.
Primark and the HERproject
Primark is a well-known UK clothing retailer with over 290 stores across the UK. The garments the company sells are predominately manufactured in India, China and Bangladesh, three countries where the overall standard of living is very low. As well as committing to paying better rates of pay than many other occupations in those areas, Primark has also committed to the HERproject.
This initiative aims to empower women working in some of the world's poorest countries by introducing workplace programs that promote health, economic empowerment and women's rights. The project has not only been welcomed by the workers, but has also benefited Primark in terms of reduced absenteeism and increased productivity. The turnover of female workers has also fallen dramatically. 
Okay, so commercial social responsibility probably isn't the panacea to the world's problems, but it is a way for companies to improve society and benefit themselves while they're at it. Whatever way you look at it, businesses taking a keen interest in anything other than their profit margins surely can't be a bad thing.