If you're involved in construction, you are probably up to date with all the changes happening in the field. Technology is becoming more and more important with each passing year, there is an impending construction worker shortage, and more construction companies are opting for green construction practices in an effort to appease customers and do their part to save the planet.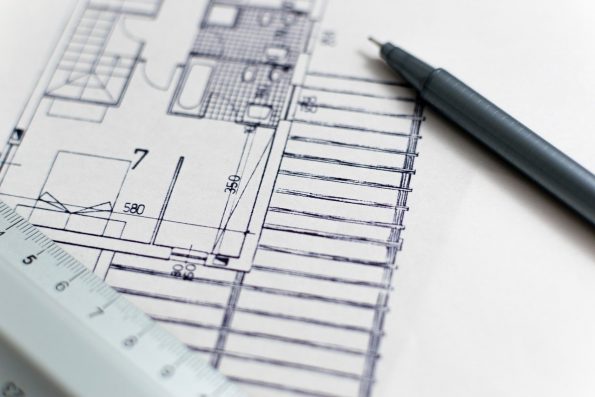 You are probably also somewhat aware of contractor surety bonds. From the outside, they might look a little confusing but once you dive into them, they are much clearer in reality.
While the construction industry may be experiencing a worker shortage, more and more contractors are entering the workforce meaning that it's more imperative than ever to know about contractor surety bonds.
Today, we're going to dive into the ins and outs of contractor surety bonds and talk about when they are needed and what they offer for you and your business.
What are contractor surety bonds?
So let's go ahead and get started with the basics. These types of bonds are 3-way agreements between a project owner, guarantor, and contractor. A financial services entity, such as an insurance company, agrees to back a financial guarantee. This ensures the contractor or construction company is going to perform a specific job that was laid out in the contract.
In the easiest terms, it's going to guarantee that the contractor will do what they are contractually obligated to do.
Not only that, but they are there to protect owners and the government in case the contractor defaults on the project. This could be due to a number of circumstances, such as being under or unqualified or unforeseen events, such as natural disasters or economic events that may halt progress.
For those in the construction business, you will find that surety bonds for contractors is a requirement in most areas.
But, there are many different kinds of contractor surety bonds out there.
The Different Types of Contractor Surety Bonds
There are six types of contractor surety bonds and they all serve a different purpose. So, what are they and what do they do?
Bid Bond
Let's say you are a contractor and you are looking for work. You see a project you believe you could handle and submit a bid. While that's great and all, you also need to submit a bid bond.
A bid bond is just like the name suggests. When you bid on the project, and if you win, then you must fulfill the obligations of your bid and complete all the work related to the project itself.
These are in place to prevent contractors from lowballing bids and then changing the agreement right before the work is to start.
Payment Bond
Another pretty simple bond, a payment bond serves as a guarantee that you will pay your subcontractors and suppliers for materials they provide you for the project.
This bond exists to protect subcontractors and suppliers from contractors who use all their resources to finish a project instead of paying others.
Performance Bond
The simplest of them all, a performance bond guarantees a contractor will finish the job as promised. They must stay on budget and finish the project by the agreed-upon deadline.
Supply Bond
This bond exists to guarantee that a contractor will be provided with all the materials they need, either from a supplier or subcontractor. It can also be used for contractors who bring the material to a project where they don't actually do the labor and work.
Subdivision Bond
You might also see this bond called an improvement bond and it's a bit different from the ones listed above. This is usually required by a municipality or public agency before they decide to enter into a contract for development.
It requires the contractor to make various improvements at the site over a period of time after the development is finished to be given the initial contract.
Maintenance Bond
This bond guarantees that workmanship provided on a project will stand the test of time. Basically, it's not going to explode or crumble as soon as the contractor leaves the parking lot.
The length of time can be predetermined or set until the project is finished.