With over one billion active users each month, Instagram is one of the best social platforms for brands looking to expand their reach and boost sales. About 83% of users use the platform to research and discover products. With the rapidly growing number of users, Instagram marketing strategy is quickly becoming a popular marketing tool for brands and businesses.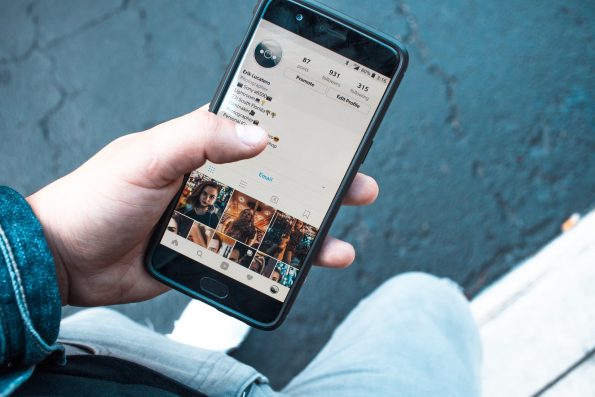 https://unsplash.com/photos/UrhMJ6kfKlo
To stand out from the competition, you need the right content to stay relevant to existing followers while attracting new ones. And that means having a solid content marketing strategy and the right Instagram marketing tools to make promoting your business on the platform effective and hassle-free. These tools also help you understand how users are interacting with your content, so you can make improvements and boost engagement.
Here are some of the best content marketing strategies that you can use on Instagram to boost brand presence and reach your target audiences:
Leverage User-Generated Content
One of the best content marketing strategies you can employ on your Instagram account is leveraging user-generated content. User-generated content is a huge deal these days since consumers trust content produced by other consumers than that produced by brands. Most customers make purchasing decisions based mainly on user-generated content.
For that reason, many brands across all industries are employing user-generated content to boost their marketing efforts on Instagram. Creating your Instagram content in-house can be more expensive and time-consuming than sourcing content from your happy customers. You can post quality photos and videos of customers using your products or services in your Instagram feed to generate trust from your target audiences.
Use Instagram Ads
Instagram offers different types of ads that you can use to promote your content on the platform. These ads include a photo, video, carousel, slideshow, collection, and Stories ads. For instance, you can use the carousel ad feature to showcase one sponsored or multiple ads on Instagram, giving you control over your spending. 
Instagram ads also allow you to target your audiences more effectively since you can promote your content to anyone that matches your target audience. This helps you increase your brand reach further than before. Your ad content should be engaging and appealing to your target audiences. Start by boosting your top-performing content through sponsored ads to increase its reach. Another great way to use Instagram ads to promote your content is running multiple ads to different target audiences simultaneously to achieve greater engagement.
Use Storytelling
With an average of 250 million daily users, you can use Instagram stories to promote your content and get more attention from Instagram followers. Unlike regular posts, Instagram Stories usually involve slideshow photos that disappear after 24 hours. However, you can save your stories on your devices for later reuse.
Followers like stories that are real and authentic. For instance, you can tell a story about your company, team, or production process. The content you feature in Instagram Stories can be short videos, live videos, photos, rewind videos, or Boomerangs. This allows you to experiment with different content types and focus on the top-performing content. The stories feature can also be a great choice when collaborating with an influencer or other brands since you can tag other accounts.
Endnote
Use the above-mentioned content marketing strategies to promote your brand and generate leads on Instagram. With the right content marketing strategy, your content can reach your target audiences and generate more engagement. The best part is that these strategies are easy to incorporate into your Instagram marketing strategy and can produce your desired results faster.