Looking for a lawyer to set up your personal injury claim but don't know where to start from? Here's is all you need before beginning with your search for an attorney.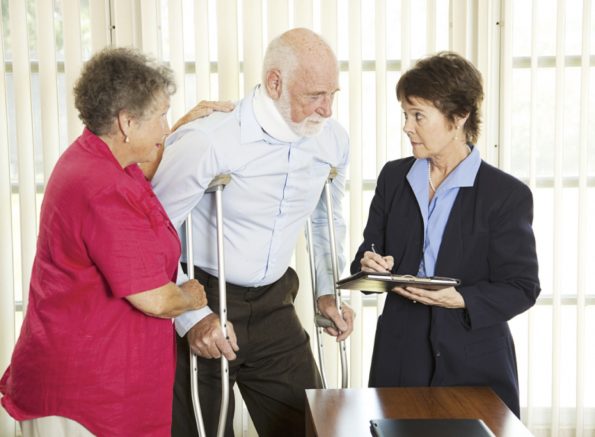 Whether you are injured in a car accident or are dealing with a medical malpractice case, you'd require an experienced attorney who can assist you with the proceedings of your claim. Concerning this front, here's a brief guide to lead you with searching, vetting, and hiring the right personal injury lawyer.
Determine your criteria
Understand what all you expect from your lawyer and set criteria as per your findings. For instance, you can list how experienced a lawyer should be to handle your case type or frame a budget for your claim.
This will come in as a checklist to find personal injury attorneys that meet your set of norms. While at it, remember that not all lawyers would be willing to handle your case. And that's where you must be prepared for the chase.
Search and list down the experienced lawyers around you
Browse through all the accessible attorneys in your state. Check what pops out about their firm and attorney in the reviews sections. Meanwhile, try reaching out to your friends and family asking for a referral to a lawyer who represented their case in the past.
Making all the evaluations, make a list of your selected lawyers that can well-handle your case type.
Shortlist a few as per your preferences
Next is to narrow down your jotted list of professionals based on your formulated criteria. Pick on at least 2-3 lawyers, assessing their experience in the field, examining the important credentials, and reading what's present on their websites.
Reach out to your selected attorneys
Call lawyer's offices to set up a meeting and be prepared with your queries. You can start by asking questions like:
How long have you been in the industry?
Will you be personally handling my case?
Have you settled any similar cases within the state?
What is the success rate of the courtroom trials?
How much will you charge, and what sort of payment modes are acceptable?
Make sure to evaluate every crucial aspect while selecting a personal injury lawyer for your case. Try analyzing whether you are comfortable talking to them about any explicit details of your case? Do they listen to you attentively? How well their answers put up with your concern? Learn to be specific about everything.
Seal the deal
Next is to retain a qualified Portland injury attorney to work with you on your claim. While at it, ensure you are well-informed with all the terms and conditions documented in the agreement. If not, feel free to inquiry about your doubt with your attorney.
Selecting the right personal injury lawyer can often be a daunting task. Yet, it's advisable to be watchful of certain facets while getting along with any measure. Make sure you are comfortable with your choice as there will be a long way you'll need to work as a team.