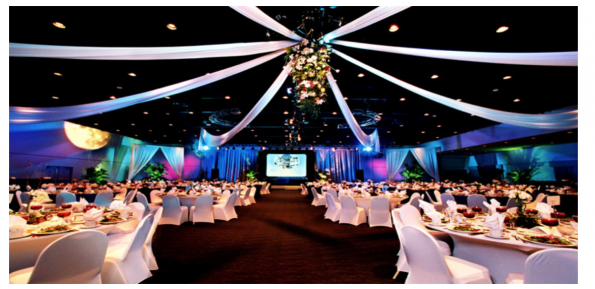 They say that all work and no play makes Jack a dull boy. Well, the same rules apply to business executives too – and their teams. Making big decisions, closing on deals, and pushing the company forward provides plenty to keep a workforce occupied, but there's always time for a little bit of fun.
Corporate activities and events can be a great way to reinforce the bond between teams and give employees a chance to let their hair down. Whether they're traditional networking evenings or tremendously silly team building sessions, the focus should be on using new approaches to strengthen existing connections.
Snappy Photobooths, a photo booth company in Sydney, lists six tips for preparing the perfect corporate event.
Make the Purpose Clear
If you don't have a clear reason for throwing a corporate event, you can't know whether it has been successful. So, for example, if you want to encourage team building, make sure that all guests are aware of this. It will give them direction and ensure that they mingle, communicate, and work well together as a unit. Similarly, if you want your event to be a reward for team achievements, shout about it. Let employees know they can relax and enjoy themselves.
Pick Suitable Activities
Every corporate event needs structure or guests will get bored and drift away from its primary objective. The type of activities that you choose will, of course, depend on the nature of the occasion. Networking events can be left partially unstructured, but there should be light entertainment (music, speeches, etc.) and refreshments to break up the evening. If your event is a team building exercise, pretty much anything goes; from escape rooms to sports, cookery classes, fun photo booths, theme parks, and more.
Budget Carefully
Whatever you choose to do, think carefully about how much you want to spend. If it is an internal awards night or some kind of gala dinner, it is easier to justify lavish expenses. Team building events should be kept fairly modest, however, because there are thousands of great activities that can be organised at low cost. Blowing a big budget just isn't worthwhile. The aim is to show all guests a good time and to reinforce the value of your company and you don't need a huge sum of money to do it.
Choose a Convenient Time
It is really important to pick a date and time that suits everybody. This is especially important if you're making it mandatory for employees to attend. For example, don't expect people to be delighted if you schedule your event for teatime on a busy weekday evening when people have got kids to pick up and put to bed. In fact, it is a good idea to actually ask employees when they feel the best time would be. If it is an out of hours weekend get together, try to make sure that it doesn't last all day – you don't want to be eating into free time.
Ask for Feedback
Don't forget to collect some opinions after the event has finished. This can be done over the course of the following couples of weeks, via email or face to face discussions. All corporate events have a purpose and most leave room for improvement, so find out how to take it to the next level in the future. Networking events lend themselves particularly well to things like feedback cards and surveys. Don't make them too long though or people will ignore them.   
Why Corporate Events Are Worth Your Time
It is important for members of a company to connect in different ways or they can forget what they're working towards. Coming together with colleagues, team leaders, partners, and sponsors is a good way to remind everybody that there are shared values to and mutual ambitions to strive for. At the very least, they're an opportunity to have some fun and engage in a relaxed, informal manner.