It takes a special talent to own and/or operate a successful startup. In light of the many risks associated with business ownership, helming a profitable startup is a solid indicator of intelligence, financial savvy and business acumen. As any seasoned entrepreneur will tell you, a well-oiled startup doesn't just materialize overnight. Startup businesses that enjoy long-term profitability often have to endure a host of growing pains and overcome a wide range of problems. Budding entrepreneurs who will soon be launching their first startups can benefit from nipping the following problems in the bud.

Having Expectations That Aren't Grounded in Reality
Some entrepreneurs simply set too high a bar for success. For these individuals, anything less than immediate profitability is unacceptable.
While there are occasional stories of startups taking off overnight, these enterprises are the exception, not the rule. As nice as instant success sounds, it's simply not realistic. It takes most small businesses at least nine months to one year to get out of the red, and there's no reason to think yours is going to be any different. Even a business expert with an online MBA would be setting themselves up for disappointment by making immediate success their goal. There's nothing wrong with dreaming big, but big dreams generally don't come true overnight. More often than not, success is earned through years of dedication, and aspiring entrepreneurs would do well to keep this in mind.
Overreaching Financially
Financial overreach is arguably the most prevalent problem facing modern-day startups. During their first year, most startups rely on investors and business loans to stay afloat. Since it generally takes the public a while to become aware of new businesses, many fledgling startups lack consistent income. However, this doesn't stop certain business owners from overreaching financially and spending money they don't have. In many cases, this money is used to make unnecessary workspace renovations, hire superfluous staff and invest in promotional efforts.
While it's true that businesses often have to spend money to make money, some entrepreneurs take this adage a bit too far. For example, if you barely have any clients, there's no reason you should be taking on additional staff. If no one in your employ possesses a specific skill set needed for a certain assignment, hiring someone in a freelance capacity is a much smarter decision than bringing them on full-time. It's no coincidence that startups that go on to thrive are the ones most skilled at maximizing limited resources.
Overstaffing
Since many entrepreneurs have a grand vision for their enterprises, they won't hesitate to take on more team members than they need from the offset. They're so confident in their enterprises' immediate success that they view overstaffing as a necessity rather than a gamble. The way they see it, they're going to need all these employees eventually, so why not hire them now?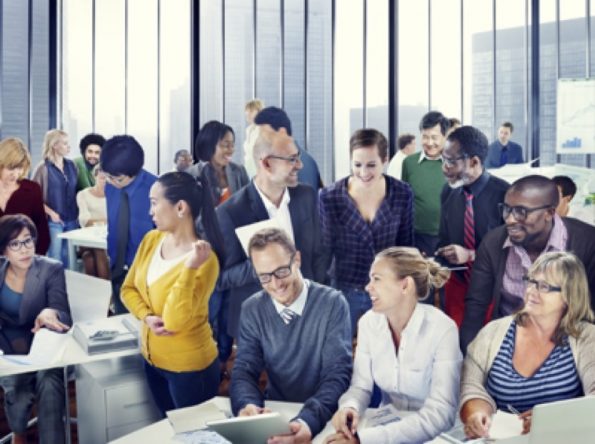 The problem is, the majority of startups are in the red throughout their first year, and overstaffing is one of the surefire ways to ratchet up debt. In the interest of preserving your business's finances, you should keep a tight ship until consistent profitability is achieved. After you've seen solid proof that your startup is sustainable, expanding your staff will be a more viable option.
Making Bad Hiring Decisions
A business is only as strong as its weakest employee. With this in mind, it's imperative that you staff each position with the absolute best candidate for the job. Unfortunately, first-time business owners have a tendency to prioritize charisma over skill, ultimately winding up with unqualified employees as a result.
While there's nothing wrong with valuing charisma, it should never take precedence over education or work experience. Failing to take these crucial qualities into account when hiring can have a dramatic impact on the quality of your business's work.
Presiding over a startup business is no mean feat. In addition to hiring the right staff and securing clients, business owners are tasked with countless day-to-day responsibilities. Given how much hard work and dedication go into running a business, it's only natural for entrepreneurs to feel entitled to success. Unfortunately, consistent profitability generally comes with a few growing pains. However, this isn't to say that entrepreneurs should simply accept certain hardships as inevitabilities. Through learning about the most common mistakes made by other business owners, you can give yourself the necessary tools to plan accordingly and form preventative measures.