What do your customers really think of your products or services? It can be tricky to figure this out, especially if your business is a startup with limited resources. Perhaps you have an inkling that something's not right – you're seeing a lot of customer churn, for instance – but the handful of emails you've received from customers are positive. You need to gather customer feedback to truly understand your startup and its prospects.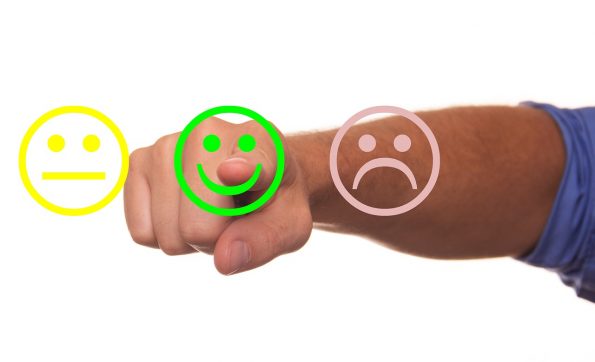 Customer feedback can have a huge range of benefits, from improving your reputation to helping you identify at-risk customers. It can highlight broken (or at least sub-optimal) processes, or it can prompt you to address issues with your online support system. 
Even better, good feedback can be used in the form of reviews or testimonials, which can hugely boost your sales. In fact, even the act of seeking feedback can be a great way to engage with your customers and ensure that they know you care what they think.
So how can you go about collecting feedback – and putting what you learn into practice? 
Tools You Can Use to Collect Feedback
While some feedback may come in the form of spontaneous emails or reviews from your customers, many people won't speak up without prompting. You want to make sure you're gathering a range of feedback, and encouraging people to let you know what they thought and how you could improve.
These tools can help:
Broadly
Going far beyond survey functionality, Broadly creates custom email campaigns to thank your customers – identifying your best advocates and encouraging them to write a review. They also collect private feedback from your less satisfied customers, so you can address that as needed. As this page shows, their customer feedback software helps you identify at-risk customers, identify your most vocal advocates and ultimately help you win new business.
As well as offering help with customer feedback, Broadly can work on your website (or even build a new one) to ensure you have a strong online presence. New reviews will automatically get published on your website, too. 
SurveyMonkey
SurveyMonkey is a hugely popular way to run online surveys. If you pay for the premium plan, it allows for a lot of customization (so you can design the survey to look like part of your brand), and it has lots of options for collaborating with team members on your surveys.  
The free plan is also good, but note that you'll be limited to 10 questions max on each survey, and you'll only see data from your first 100 respondents. This may not be a problem if you have a small customer base, though. 
Google Forms
Google Forms is a simple, free, way to survey your customers. It's free for personal use (which may be all you need for a small startup), or you can use the Business version if you want more security and team controls. 
The free option lets you ask unlimited questions and collect unlimited responses which may give it the edge over SurveyMonkey if you're on a tight budget.
Customer feedback could make or break your startup. If you have lots of glowing reviews, that will likely result in a great boost to your sales. And if you can keep new and existing customers happy (potentially by making a few tweaks to your process), you'll be able to win lots of repeat business too, instead of having to spend loads of time generating new leads. 
Don't guess at what your customers are thinking: use one, or more, of the tools above to find out.