Did you know that 81% of Americans go online on a daily basis? If you are part of this statistic and you have a business with an online presence then you might have heard the term CLS before but are not sure what exactly it is or if it is even important. We are here to tell you that it is indeed important to understanding the impact of your website on your business, and learning all about it will come in handy.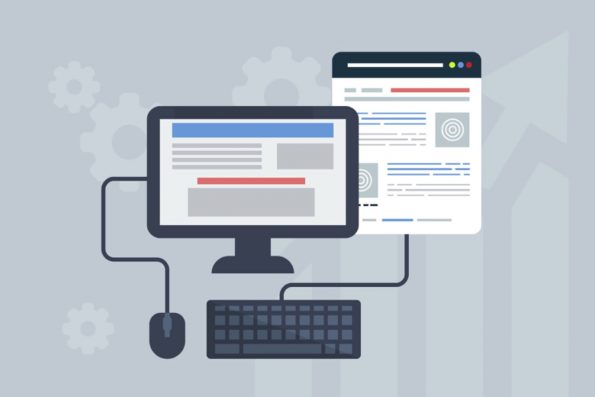 Keep reading to learn what CLS stands for and how it can help you level up your business.
What Does CLS Stand For?
CLS stands for cumulative layout shift. This is a very important metric to measure the visual stability of a website and its pages. You can see how often users experience unexpected shifts in the layout they are seeing online. The key is to have a low CLS score to make sure that the page is not causing your visitors to leave frustrated.
We are sure that you have at some point experienced reading an article online when suddenly something on the page changes without any warning and without you clicking anything. If this happens it can be frustrating because you lose your place of where you were reading or it might accidentally make you click something that you did not want to click.
How Does CLS Work?
CLS measures the sum of all the layout shift scores for every time a user experiences an unexpected layout shift. This shift happens every time a visible element changes its position from one frame to the next.
A reputable company like Inloginc.com will help you stay ahead of the competition by keeping bad user experiences to a minimum. It is always best to call in the pros when you do not have the expertise needed to stand out from others in the worldwide web.
CLS Scores
If you are looking to provide a great user experience then your site should strive to have a score that is less than .1 when it comes to CLS. In order to hit this target, you want to take a look at the 75th percentile of page loads across both desktop and mobile devices that are accessing your site.
Keep in mind that not all layout shifts are bad. In actuality, many dynamic web applications change the start position of elements on the page on purpose. This is to help drive conversion rates up higher.
Feeling Like a CLS Pro?
Now that you know the ins and outs of CLS, you can do your best to make sure that your site is not driving traffic away. The goal of having a website is to attract people, keep bringing them back, and have them stay to take a look around at what you have to offer.
Did our article help you out today? Please look around and bookmark our site for some more helpful articles.