Electronic waste or e-waste has become a global problem. Each year, the world produces as much as 50 million tons of e-waste. Globally, only about 20 percent of e-waste is collected and recycled, even though it may contain valuable materials like copper and gold. Improper disposal and incomplete electronics recycling of these materials can lead to environmental problems as well as having a negative impact on human and animal health. Material recyclers in developing countries may also experience severe impacts on their health.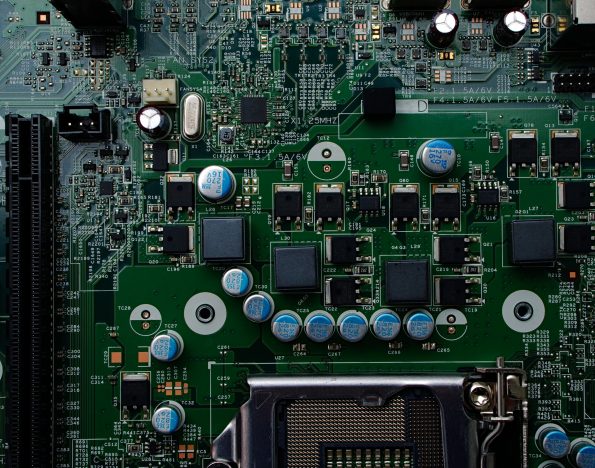 Many items given for electronics recycling are not handled by reputable companies. Often, these materials are sent overseas so that the valuable components can be removed. These recycling operations are not performed safely, and the recycling employees find that they have many risks to their personal health and safety.
These recycling operations in many developing countries have been overwhelmed with materials. Some countries, such as China, are no longer accepting shipments of e-waste from outside the country. This makes it even more necessary for American companies to step up and perform proper recycling of e-waste.
Companies like SAMR Inc. are leading the way toward higher e-waste recycling rates. This will help to protect the environment around the world as well as returning valuable materials to the economy.
Electronics recycling companies also have a duty to make sure that computers and other devices are completely destroyed during the recycling process so that their data cannot be extracted by bad actors.
Albert Boufarah explains how quality e-waste recycling companies are having a positive impact on the world and helping homeowners and businesses make a difference.
The Impact of Electronics Recycling
The U.S. Environmental Protection Agency reports that only about one-third of the e-waste produced in the country each year is recycled. The remaining e-waste is incinerated, placed in a landfill, or left in people's homes.
While recycling rates are rising, the problem of excess e-waste must be dealt with. Solutions to the e-waste problem start with decreasing the mining of new materials. Focusing on refurbishing old electronics or replacing batteries can help to reduce e-waste produced by a company or household.
Methods of Electronics Recycling
Properly recycling electronic equipment is a complex process. Experienced companies like SAMR Inc. are able to extract a great deal of reusable material from the electronics that they collect. Their processes help to avoid environmental damage or poor effects on the health of the recycler. They are also concerned with data security and preventing information from being recovered from the recycled machines.
The first step in the electronics recycling process is manually sorting and separating the material. This basic step should be performed by an experienced recycler. Second, the materials are shredded. SAMR Inc. has a new electronics shredder which provides an extra degree of security.
The third step is magnetic removal. This enables all of the magnetic metals to be taken out of the old machine. Fourth, metallic and non-metallic materials are separated. Finally, the items are separated by water.
When finally broken down into its component parts, a computer and its data can be said to be destroyed.
Data Security
When recycling old electronics, some homeowners and businesses do not stop to think that they could be throwing away their own personal data. Think about all the ways you use your phone and computer. These devices touch nearly every area of our lives.
Many people think that by simply erasing their hard drives, they will be removing the data permanently. This is not true; in many cases, an experienced person will be able to resurrect the hard drive's data and gain access to it.
This stolen data could be used for several damaging purposes, including infringing on a homeowner's security, accessing their financial information, and stealing proprietary business information.
Companies like SAMR Inc. have a close focus on promoting data security. Businesses trust these companies to take care of their electronic waste without compromising their sensitive information.
Accessing Electronics Recycling Services
It may be difficult for the average homeowner to take advantage of an electronics recycler's services. Companies like SAMR Inc. have made an attempt to make this process easier by providing electronic waste containers for use by cities and towns. These containers provide a secure place for members of the public to drop off computers, televisions, and other electronic waste. Towns can help to keep their own landfills and incinerators clear of e-waste using these dumpsters/containers.
Making A Difference Using Recycling
Keeping electronics out of the general waste stream is key to protecting human health and safety as well as that of the environment. Electronics often contain hazardous substances, and they must be recycled with care.
Many homeowners and businesses may be taking the time to clean while their offices are closed during this pandemic. Making sure that electronics are only given to a reputable recycler like SAMR Inc. is the first step toward a cleaner and healthier world. Albert Boufarah emphasizes the importance of electronics recycling for homes and businesses alike.