It doesn't matter if you have invested in an entire office building or just a few floors – it is important to keep the space clean and well-maintained. However, office maintenance isn't an easy task by any means. For one thing, there is just so much ground to cover!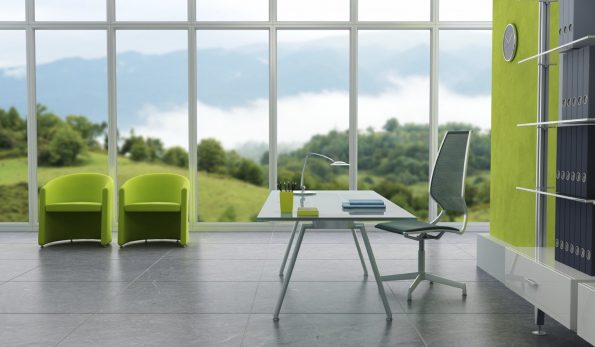 The good news is that keeping your office building looking new and spotless doesn't have to be a tiring endeavor. Just check out the following tips and tricks to help you stay on top of things:
Organize the Spaces More Efficiently
An office building should be easy to clean, otherwise it can fall into disrepair pretty quickly. To make sure that your cleaners can reach every nook and cranny, organize the office space more efficiently. First of all, try to cut down on the clutter. Also, set up filing cabinets and similar storage units to ensure that everything has its place.
Get the Right Equipment
As you can imagine, you can't maintain an entire office building with household cleaning equipment. No, you are going to need to invest in commercial-grade tools. The good news, though, is that this doesn't have to be too expensive for you. Visit Comfortvacuum.com and you will discover that there are plenty of options within your price range.
Another thing to bear in mind is that you don't need too many pieces of equipment. Instead, select the ones that make the most amount of sense for the space that you have. In most instances, a commercial floor sweeper or automatic scrubbers will be more than enough for you. Of course, if much of your building is carpeted, then you will need a carpet vacuum to handle the job.
Clean on a Schedule
Some buildings have a cleaning crew that will clean every office every day. If this isn't something that you can't afford, you should still make sure that the space is cleaned on a regular basis. More importantly, check that there is a office maintenance cleaning schedule in place. This will make it far easier to keep the place clean.
Schedule a semi-regular deep cleaning process as well. Perhaps this can be carried out on weekends when employees will not be bothered. However, taking the time to dust, clean, and disinfect can make all the difference to how your office building looks, particularly over time.
Take Precautions During Bad Weather
The last thing that you need is for people to track mud, water, and dirt through your clean office space. This is why you should have various features in place to prevent this from happening. Mats at every entrance tend to be quite effective in stopping mud from getting inside.
If possible, you can also have a place where people can store their umbrellas and other rain gear at the entrance. This way, you don't have to worry that they will drip water all the way to their offices.
As you can see, there are plenty of things that you can do to maintain and clean your office building. With these office maintenance tips in hand, this task will be even easier than ever before.