The coronavirus pandemic has taken a significant toll on all areas of our lives – not only in terms of the considerable human cost but in a financial sense, too. Data shows that unemployment rates have risen this year, with thousands of jobs cut due to Covid-19's impact on the economy. The need for a stable career could never be more significant.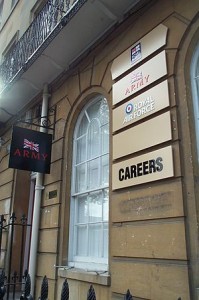 The government's furlough scheme has offered a crucial lifeline to many, but the unprecedented nature of the crisis means that, sadly, there are still plenty of people struggling to make ends meet.
For some, the virus' outbreak means they have been forced to look elsewhere in terms of work, while for others it has provided the opportunity to take stock of their financial situation and perhaps think about moving in another direction altogether with their professional lives. So, with that in mind, which are the industries where a future career might offer a greater degree of stability?
Healthcare
The front-line nurses, doctors and other medical professionals have been the true heroes of the pandemic, routinely risking their wellbeing in order to look after the rest of the population. Even when the Covid era has passed, the demand for healthcare workers will still be there and it's undoubtedly an occupation and stable career that makes a tangible difference.
Many healthcare positions offer not only a stable career but they're also highly demanded, such as travel nursing. It's a well-paid career option along with unique benefits and working conditions.They work as short-term nurses in hospitals, clinics, or other challenging locations worldwide where the nursing shortage is high. The job also comes with numerous benefits provided by almost all employers. Most travel nurse contracts ensure free housing, bonuses, and higher salary. However, how much travel nurses make depends on the position, working hours, and location.
Education
The return of children and students to schools and universities has been hotly debated, but what cannot be argued is the teachers' resolution to get back into the classroom and inspire the generations of the future. It's a stable career that can prove challenging and rewarding in equal measure, but is one that will always be seen as a key pillar of our society.
Finance
For those with a good head for numbers, a career in finance or accounting could prove the perfect opportunity. Certain roles within this sector may involve some retraining, but you're never too old to learn and with monetary matters at the heart of all business practices, it's a stable career that is sure to stand the test of time.
Technology
Making a move into this sector may require a good deal of specific expertise and training, but it's arguably the industry with the greatest scope for growth and development. With IT playing a crucial role in almost every aspect of modern business, and artificial intelligence and robotics beginning to emerge onto the market, a stable career in this field could be one that offers a huge amount of future potential.