Buying an e-commerce store for the first time is an exciting time. It'll give you the chance to own an e-commerce business that's already established and has a small client base for you to work with. However, buying an e-commerce store alone won't guarantee that it's a success, as you'll need to build on that foundation to help it grow in the future. If you're thinking of buying an e-commerce store, consider the following tips to help you take it to the next level.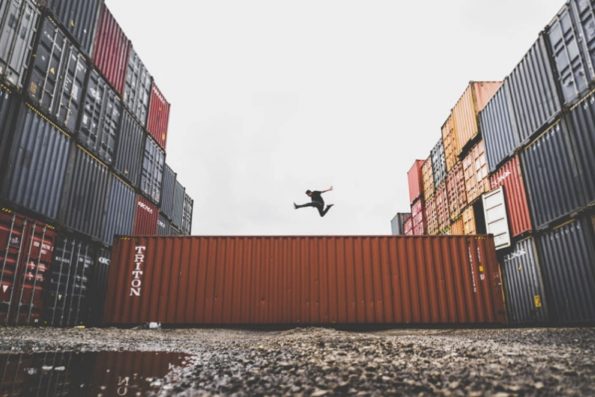 Improve Efficiency
The size of the e-commerce store will depend on what your options are when it comes to improving efficiency. Even if it's a small e-commerce business that's only just ready to take off, there are still things you will need to do. These include implementing BPMS (Business Process Management Software) to helping automate time-consuming manual processes, to finding the best CMS (Content Management System) to making managing the website easier. Tackling these issue will help in improving efficiency, which should always be a top priority.
Increase Profit Margins
Increasing profit margins and bettering all financials should be at the top of your to-do list when you invest in a new site. You need to look at all your options to see how you can save money – something that's crucial to the success of all businesses. There's plenty you can do to increase profit margins and ensure your business is built on a solid foundation that it can thrive from in the future Opting to lower your cost centers through methods like shopping around for cheaper suppliers that can maintain the previous quality is one way to do this..
Invest in Bulk Inventory
This step isn't possible for all entrepreneurs to take advantage of, but it is one that should be considered if you're looking to propel your e-commerce business to the top. Some of the biggest e-commerce stores out there can offer the cheapest prices on products because they buy their inventory in bulk. If you're looking to knock a few of your competitor's off their perch, it's crucial you do the same. Again, this isn't always possible for e-commerce store owners who don't have any storage space or a product that can be bought in bulk, but it's always something to consider. This will give you a better chance of competing with the big fish and more importantly, a chance to increase profit margins.
Invest in the Right Marketing Strategy
Many business owners slip up when it comes to marketing your business – it's crucial you don't follow suit. You need to consider all your marketing tactics to ensure you have the best chance of exposing your new brand. Whether you opt for traditional marketing methods or digital marketing methods, there are many e-commerce marketing strategies that you should take advantage of.
Taking your newly purchased e-commerce store above and beyond is going to take a lot of time and effort, but it can be done if you follow the above advice. If you have the right marketing strategy in place, increase profit margins and efficiency, and you have the funds for bulk inventory purchases, you too can join the millions of people who run and own the most successful online businesses out there.