Thinking about going for higher education in business, no doubt you've come across two different routes in your research, a Business Masters and a Business MBA. For either, enhancing your entrepreneurship skills will improve your chances of your startup's success. In this post, we will talk about the difference between these two business education paths and help you decide which to choose.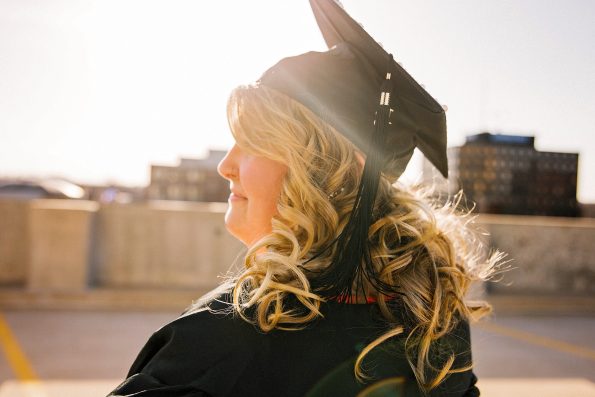 Business Master's Degree
You can go to business school and study a master as long as you have a degree, different schools will require you to achieve a certain grade at degree level. Business schools offer a choice of different masters degrees which focus on different areas of discipline, we'll go into that more in the next section.
What Is a Business Masters Degree?
For your business education, you can take a master's degree in Accounting, Entrepreneurship, Leadership, Finance, Business Analytics, Accounting, Human Resource Management, Healthcare or Marketing. As you will notice, these are the core areas that businesses contain. So, when you do a business masters you become a specialist in a core area of business.
Pros:Becoming a specialist is very good for career progression since you have a unique skill set that other employees might not have. Imagine for example you are a Marketing Executive in a team of other executives, if you have a masters in Marketing, you will immediately stand out as someone who is in a good position to promote above the other employees. A Masters gives you a skill set in your chosen field which leads to better results in your work and a higher-level position in the team.
Cons:As mentioned this is a specialist degree. If you decide to change career at a later date then it can be difficult to do. Say you are a high-level Marketing Manager, and then decide you want to become an accountant. You will find it difficult to compete with other people working and already trained in accounting. As a specialist, it can be very difficult to cross over and switch careers for this reason. However, it is not impossible to do. Switching careers as a specialist might just require you to go back to school and study again. 
Business MBA (Masters Business Administration)
A Masters of Business Administration (MBA) is a master's level degree that focuses on the managerial and leadership skills needed to run a business. You will cover multiple subjects in an MBA which makes it very different from taking a specialist master in one particular subject. We will cover this more in the next section.
What is an MBA?
If you do a Master of Business Administration the focus on developing your skills in management and leadership. You will be expected to have some experience in your field, to be a professional who is already in a leadership or management position, or perhaps an executive who wants to get promoted into a leadership position.
To succeed as an entrepreneur you need more than the base skills, you need to be able to think at scale, to become a problem solver to work well with specialists in your team who help you steer the company in the right direction. If you want to become a Director or CEO then an MBA might be better than a Masters in a business education discipline.
Pros: You'll learn critical thinking skills that can be applied to every area of your life & yes, your business too. You will learn how to think strategically and how to work with and lead other people.
A good MBA program such as this MBA program in Germany, deals with current world issues, you are tackling issues such as climate change, energy consumption, poverty, transportation – big issues that need innovative solutions. You'll be in a strong positive to become a change maker & create a socially responsible business that can help many people. (make sure you enquire into the details of any MBA program you study)
Cons:  Some corporations don't view a Masters of Business Administration as highly as a master's degree in a specialist subject.
With an MBA as your business education choice,  you will develop leadership & critical thinking but not the core disciplines, and usually if you are in a large organization, specialist knowledge is required. So, if you want to work your way up the corporate ladder in a specialist field then an MBA might not be for you.