As too many business leaders have found out, there is such thing as bad publicity: no company wants to make the headlines for being the victim of a data breach. When businesses get dragged in newspapers, they suffer corresponding damage to their reputations that sour consumers on their products, potentially undoing millions of dollars in PR and advertising. Sometimes there are expensive settlements that take time and energy to resolve. Better to prevent leaks from occurring in the first place by providing business leaders with the most secure phones on the market. But what differentiates these devices from one another?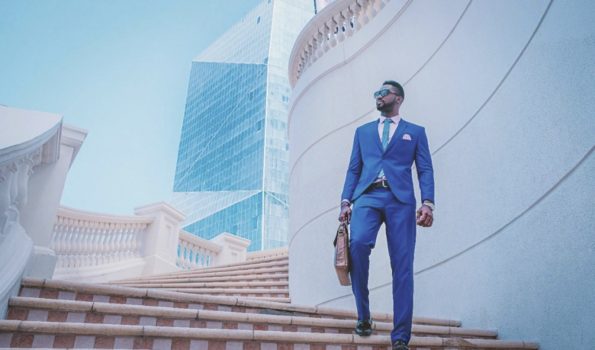 Credit: The Lazy Artist via Pexels
Military-Grade Encryption
You've probably heard the phrase "end-to-end encryption," but not all encryption is of the same strength. Don't trust an encrypted messaging app that comes for free because not only is there stronger encryption out there, but free apps often sell user's personal information to third parties.
Entrust your privacy to a company that specializes in encryption technology and data security, rather one that is looking to profit from your digital footprint. The best encryption lets users create their own encryption key, which always stays with the device so it can't get into the wrong hands.
Superior encryption protects your voice and pictures, which can contain information that's just as sensitive as any text message.
Security Features Galore
Device hardening is a process intended to eliminate a means of attack by patching vulnerabilities and turning off nonessential services. A password and optional secondary pin limit unauthorized access, but the measures go far beyond that.
A Tamper Proof feature lets users create their own duress password, and the phone deletes all sensitive information automatically if the wrong password is submitted too many times. Scheduled burn functionality lets users control the lifespan of sensitive messages, pictures, and notes — such content can't be forwarded or saved on either device, and gets destroyed after expiry even if there's no data connection.
On the best platforms, these security features are also extremely easy for non-technical users to navigate. Historically, super secure phones were either too cumbersome for everyday use, or, if they were easier to use, they contained security vulnerabilities. Today's phones can easily keep up with the pace of business while remaining impenetrable.
Multiple Languages
Businesses today are highly global as technology makes travel easier and connections worldwide instant. CEOs can't afford to have technology limit who they do business with.
Thankfully, the most secure communication platforms are compatible with multiple languages, such as:
French
English
Russian
Portuguese
Dutch
Swedish
German
With more being added regularly
Shareholders expect companies to make the best deal possible and to do it safely. Today's business leaders need encrypted secure phones to prevent data leaks, cyber-attacks, hacking and even espionage. Only use technology that can deliver on both expectations. Keep your company out of the newspaper headlines for the wrong reasons, and get a secure phone that enables business leaders to work efficiently without worrying about data leaks or corporate sabotage.