As a student, money can be a big worry, especially if your subject involves regularly studying finances and the dangers of debt. While you might have a student loan, a junior ISA or a part-time job to help get by, the student lifestyle is expensive. With books to buy, balls to attend and rent to pay, money can be tight, and worrying about our finances can be stressful.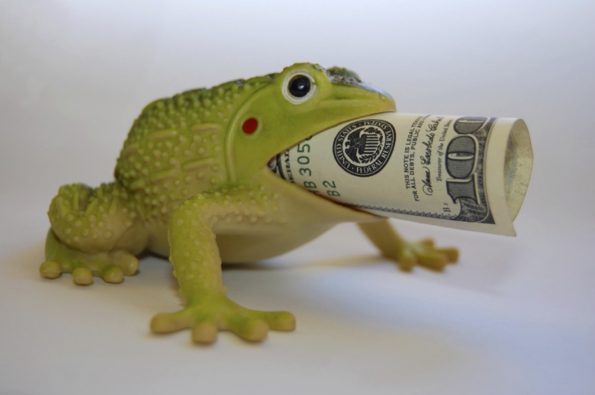 So, how can you save money?
Bargains and sales
As a student, it can feel like you constantly need to find an outfit. With parties, balls and gatherings every week, there's pressure to dress to impress. Plus, if you're doing a course without many contact hours, you might be tempted to spend your time browsing the shops! However, this doesn't need to be a problem if you're a good bargain hunter. Shopping in sales can help to save money, or you could have a browse in your local charity shop, which is more ethical. Don't underestimate the power of friends' wardrobes too – by outfit swapping you won't need to spend any money and you can still look, and feel, fabulous.
Cook
Some people love cooking. Maybe you're the next Jamie Oliver and you're constantly thinking of new recipes to impress your friends. But for the rest of us, cooking can feel like a bit of a chore. When we're busy writing essays and attending lectures, we might not feel like cooking, especially if we're living in a flat-share without great facilities. But one of the best ways to save money is by cooking for yourself instead of going out for meals. You can easily blow twenty or thirty quid in a restaurant, and a fiver on lunch a day really adds up. So, try to get excited about cooking. What delicious meals can you make? Can you cook for your friend or partner? Can you take leftovers for lunch? If you're not a great cook, it's never too late to learn. By cooking fresh meals, you'll be much healthier and you'll improve your finances.
Second-hand books
Depending on the course, students can spend a lot of money on books. With workbooks for exam prep and all of the necessary research books written by experts already excelling in building businesses from the ground up or saving a company on the brink, it's easy to get buried in the cost of learning from the best. So the best thing to do, go second hand. There are always loads of second-hand bookstores around university campuses, and you'll find they often have what you need because graduates have donated before moving out. Check online, too. Find a social media group of people who have done your course or module and see if anyone is selling. You might even get a few handy notes included. 
Nights in
As a student, you might not be too familiar with a night in. Many students enjoy getting out and about, seeing friends and enjoying the nightlife. However, you can still have fun with friends on a night in – and you'll greatly improve your finances. By inviting some friends round and watching movies, you won't need to worry about the impact of socialising on your wallet.