It is human nature to tell people about your achievements and share the glorious moments of your life with them. As a diversion from your startup business and entrepreneurship duties, look at how celebrities also often share their life events through memoirs with their fans and readers.
You can find numerous memoirs to read, but not all of them are worth the time.
Worth-reading, enchanting memoirs are scarce and worth every moment and give you an escape from technology and finance problems. The joy of learning about your favorite celebrities' cherished life events through themselves is absolutely fascinating.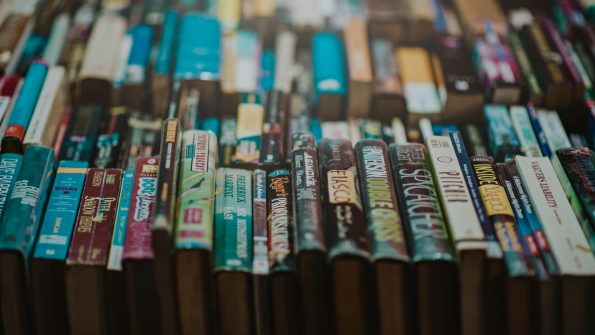 Here are some of the best memoirs from movie stars and Hollywood.
The Vanity Fair Diaries by Tina Brown
According to Vogue senior editor Chloe Schama, "Brown kept meticulous notes when she occupied this role, and it shows; this is a book in which the delicious dirt is in the details."
The Vanity Fair Diaries by Tina Brown takes you around her life as the editor-in-chief of Vanity Fair Magazine. She has beautifully penned down the ins and outs of working in a glamor magazine. She made immense efforts to make Vanity Fair distinct from other prominent names in the field by paying hefty amounts for each breaking story. The book is a must-read for journalism nerds and people interested in the fashion world. 
Will by Will Smith
Will by Will Smith envelops the life events of the famous American actor elegantly. It is also a part autobiography and part self-help book. Will talks about his journey from the struggling days to being one of the top-rated American celebrities. The book mentions his inspiring journey from Philadelphia to Hollywood. Besides his story from a commoner to an acclaimed actor, he also gives an insight into what he has learned.
This memoir is one of the best reads if you want to understand the essentials of success while living the life of Will Smith through his words.
Open Book by Jessica Simpson
Open Book by Jessica Simpson is a tale of funny and honest incidents from the American actress and singer's life. It is one of the highly celebrated memoirs by analysts and journalists.
Jessica takes you through her life cruise as she mentions the darker side of being in the limelight when she is compared to fellow singers like Britney Spears. She also discusses her alcohol and drug abuse struggle and how she pulled herself out of the dark pit. Open Book is an honest and touching memoir that is a rare, immersing experience.
My Place in the Sun by George Stevens Jr.
If you want to read a beautiful story of the relationship of a Hollywood screenwriter, director, and producer with his director and author son, My Place in the Sun should be your top pick.
George Stevens Jr. shares memorable incidents in a gorgeous, heart-touching manner. George Stevens Jr. has beautifully penned down his life growing up as a kid of the Oscar-winning Hollywood celebrity George Stevens. He calls it "Life in the Golden Age of Hollywood and Washington." You can enjoy an interesting insight into five generations of the Steven family's history and contribution in performing arts through this memoir.
In Pieces by Sally Field
Sally Field is one of the few names who did not take the help of a ghostwriter to publish their memoir. In Pieces by Sally Fields took seven years to complete. Viewers have always appreciated her as a performer, yet she amazed everyone with her vulnerable writing. She gives the reader an insight into her rollercoaster ride through her personal and professional life. Her memoir shows beneath the surface, and you can see that there is so much more to Sally Fields than trophies and awards.
Becoming by Michelle Obama
Becoming by Michelle Obama is one read that makes you feel like you are a part of the story. Michelle has explained each part of the book so intricately that you can imagine the scenes vividly. Founder of TheStripe.com Grace Atwood says about 'Becoming', "For months after reading this, I had to stop myself from thinking of Michelle as my friend." She added that reading 'Becoming' feels like you have spent time with the author.
Michelle Obama's talent is unknown to none, and she has mesmerized the readers with this piece of perfection. If you do not have Becoming on your list, we suggest you add it right away.
These memoirs will take your mind of the problems you may be facing in your startup business. A mental health break can reenergize you and get you to refocus on product and customer issues with a new perspective.