We are in the age of entrepreneurship. Each month, around 543,000 small businesses are launched, and although the startup scene has slowed in the American landscape, the country continues to see thousands of businesses launched each quarter. Yet, the process has transformed and is now primarily digital. While the fundamentals of launching a business such as location, product, and securing a target market remain the same in principle, the methods have changed. Even if you are not a digital startup, digital entrepreneurship is now a key aspect in connecting with customers and determining your business' success right off the bat. Therefore, being prepared no longer just includes choosing the right location or print advertising, but has come to include being digitally adept and prepared with your digital presence as well.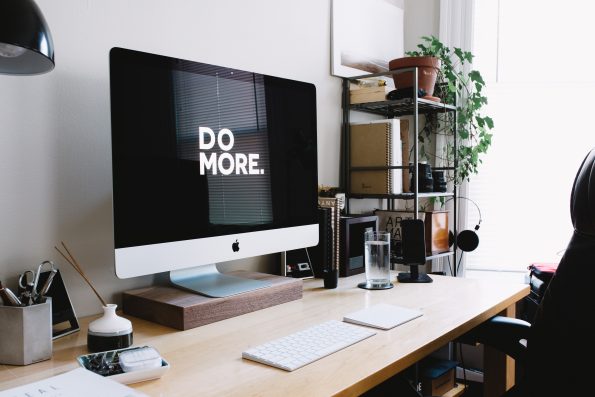 The Importance Of Being Digitally Savvy From Day One
In 2018, E-commerce sales accounted for 14.3 percent of the total sales in the US economy while 60 percent of American millennials now do their shopping online. Also, 70 percent of seniors are now online and a similar portion of them are embracing the digital sales culture that has been brewing. The digital atmosphere is now the go-to for advertising and recommendations, which presents a prime opportunity to build your business' brand. Around 97 percent of consumers check online for reviews of local businesses and 8 in 10 people trust online reviews as much as a personal recommendation. For those brick and mortar entrepreneurs, translating online attention and traffic to instore purchases is key to accessing the market (and vice versa).
Having a digital presence is also a great way to create hype for opening your business as you scout and implement more tangible aspects like its location. Teasers on social media and news platforms are now the norm and help to build momentum, something every new business needs. Finally, financiers are increasingly looking for a digital presence when considering their lending decisions which make sense considering many lenders are migrating to online financing platforms. So how can you prepare your business digitally from day one? Well, it begins with three key digital strategies.
Take The Digital Culture To Your Workforce 
If a business intends to be digitally prepared, it must have digitally adept employees. Keep this in mind when recruiting for your startup along with the inclusion of any digital training in your remuneration package. In addition to looking for digital skills in the recruitment process, you will want to make upskilling and digital training on customer communications/service, supply chain management and marketing a regular feature. Employees that are in touch with digital trends can contribute more to your business plan online. By keeping them in the loop, you may be able to manifest some unique ideas on maintaining your business online and offline. Remember every employee is also a customer.
Build Your Online Customer Service And Interaction Platforms
Being prepared for the launch of your business includes being ready to address and anticipate the needs of your intended customers. By creating digital channels of communication, you can do this and also create opportunities for customer personalization. Technology expert Joshua Baker claims that listening to customers and their preferences is a key area where startups can continue to innovate and capitalize on. Start with both target market and new customers' surveys to gain insight into what they want. Having a chat or contact feature is also essential for both inquiries and complaints as expectations for customer services have changed in the last few years. More customers are insisting on 24-hour customer service channels and online communities to express their views or concerns. Finally, match your business' online channels to your target market. Those looking to attract 18-24 years olds are more likely to have successful customer interaction on platforms such as Tik Tok, Instagram, and Youtube.
Create A Digital Network
If you want a chance to grow your business both offline and online, you will need to establish a business network. Similar to the offline concept of building business relationships, having a digital network creates a platform for collaborations, increased visibility and business opportunities in the future. Look for related businesses, including those local to you (in the case of a brick and mortar startup), and create a cordial business introduction, taking note of any openings for future collaborations. Social media platforms and online business communities are also great places to identify potential allies and make introductions. Foster a positive relationship with these businesses and you will have laid the groundwork for a future working relationship online and offline. Another bonus benefit: these relationships can turn out to be a source of inspiration and support when you may need it.
Whether it is launching a new startup or transforming an existing one, every business needs to have a digital aspect to all of its strategies. With the digital age firmly here, for a business to stand a chance of succeeding, it must not only establish a digital presence but be ready to use the power of that presence to answer the fundamental questions when starting a business: who, what, when, where and why.