People often take some fundamentals of digital marketing for granted without considering how important they are to their companies. We will go through seven tactics and methods that are the cornerstone of effective online marketing and without which other improvements to build customer trust would be somewhat pointless.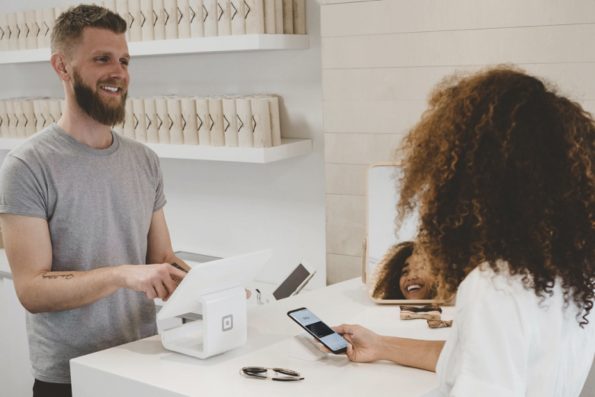 A Quality-Designed Website
Given the abundance of design options available today, all website designers strive to create works of art. Perhaps there are certain hues, patterns, and trademarks that you prefer. However, it is irrelevant whether you, your partner, your neighbor or we like something. What resonates with the people that make up your target audience is important.
The website must be tailored to your clients or customers in order to effectively build customer trust. The website should be created such that your focus group could easily navigate it and feel as though they are in the proper location. Imagine if they are perplexed and unsure of how to carry out the action you would like them to. Where are they supposed to click? Where did the cart vanish? What the heck just popped out? Most probably, it will simply close your website, and your firm will no longer exist.
For this purpose, seek website builders that are simple to use, intuitive, and provide notable membership features. The website builders you need should possess the capacity to accept subscription charges and forum features in combination with being affordable and convenient. As a result, you should not remove your own 'footprint' from your website but instead, you should make it customer-friendly because, at the sunset of the day, happy customers equal business success.
Advertising and Ranking
Since it costs money and occasionally experts, this is the aspect that people find to be the most sensitive. But let's face it, this is the component that will make your business successful as, in order for clients to discover you, you must rank highly on Google, and then in order to rank highly, there is certain stuff, requirements if you prefer, that must be met.
Not your rivals, but you specifically, should rank first (or near the top) in Google search results (SERP) due to the fact that most individuals open the first link they see. That is simply how things are. When there is a link directly above it, why would someone click on a different one, i.e. second or third one?
You would like to have your ad appear when people are searching for what you have to offer, not just to be the primary result in a search. Put your money in a Google ad. This furthers the development of trust, which is crucial. Ads are commonplace and are paid for. It indicates that someone is engaged in a serious endeavor. You not only flash out in front of the client, but you also behave professionally.
The complexity is in limiting your ad placements to those that will most likely reach your target demographic. Here are the best techniques to market new companies to get you going:
Invest in an SEO-friendly website.
Regularly post online content,
Change up such content
Utilize paid advertising,
Set up a Google Business Page,
Work with others
Encourage client comments,
Be constant with your activities on social media,
Participate in groups,
Send private messages (Email, Facebook Messenger, LinkedIn messages…).
Invest, it will pay you off to build customer trust!
Retargeting
On their first visit, the majority of website visitors do not complete the activity you want them to do. In other words, they do not purchase your goods or services.
According to research, it takes seven exposures to your name, logo, and message before individuals are willing to cooperate or interact with you. Retargeting, or 'recruiting', involves outreach to individuals who have shown interest in you, have seen and heard about you, and are familiar with what you have to offer.
Facebook is one of the finest spots to promote, both for remarketing and first impressions. It should come as no surprise that the figures show that Facebook retargeting is effective given the platform's sizable user base. One factor is that using Facebook to retarget website visitors increases conversion rates by 70%. Another difference is that retargeted advertising has a 10x greater click-through rate (CTR) than standard ads. This basically suggests that your potential to close sales depends a lot on those second (and later) 'touches'.
What techniques are available for retargeting prospective customers in light of that? Retargeting can be conceptualized in one of three ways:
CRM-based retargeting,
Event-based retargeting
Facebook Event-based retargeting
All in all, by using retargeting, you can be found on the networks where your potential clients are active.
Your Online Distinction
This is very critical. If you do not have favorable evaluations, up to 87% of consumers simply will not collaborate with you, provide you with their details, or get engaged with you.
All of the aforementioned tactics may be deemed unnecessary and inadequate if you lack a positive online reputation. Make sure you have positive ratings on sites that rate goods and services in your industry, such as Google Business Profile, Facebook, and others.
There are doable actions you can take, as with anything, to proactively enhance your internet reputation. We will list five steps you can take to guarantee that your branding is always portrayed in the best possible way.
Keep a close eye on your online presence and reputation via monitoring.
Have a strategy for Internet reviews.
Work with Internet influencers who have a good reputation.
Be reliable and obedient to your responsibilities.
Track the reputation and tactics of your rivals online.
Invest in Your Content
Spend money on video in particular. Video serves as your perpetual 'salesperson'. So make the biggest investment you can.
Take your time, write a fantastic script, study it, record it, go back to the beginning several times, switch locations… till you have the gist of it right. Your presentation of your company and offering will therefore hit the mark precisely and serve as your representative on your social media platforms and website. You truly desire your rep to be amazing, we are sure of it!
Being introduced in the video is not a terrible idea at all because, according to studies, customers like companies they perceive to be real people with real concerns and doubts standing behind them.
Again, we come to the matter of trust in this. You inspire people with more trust than any hidden corporate structure. So, introduce yourself to the audience, discuss your concept, your purpose, and what you have to offer. Additionally, the video has a good ranking on Google and YouTube.
Social Media Should be Your Focus
The good news is that social networks are fundamentally free and offer you the chance to increase your online visibility, have positive interactions, determine who your target audience is, and establish a reputation as you build customer trust.
The primary and most crucial factor is having quality content. If your Instagram page is blank, for instance, you are unable to do anything (only a few posts over a long period of time). Even if someone visits your profile, they won't be able to see anything. Therefore, give it content.
The good news is that social networks are fundamentally free and offer you the chance to increase your online visibility, have positive interactions, determine who your target audience is, and establish a reputation.
Resume with Your Education
Digital marketing is evolving swiftly since it is a component of the digital world. The new 'grinding' machine is referred to as an algorithm, and new opportunities and tools are continually being created.
Try to stay current, grow, and follow trends. Attend seminars, webinars, or training. Pay attention to those with experience. The sustainability of your business depends greatly on your education.
However, how do you identify those trends? Where can you learn about them before they transform into outdated news?
The following are some of the most effective ways to follow marketing trends:
Enable Alerts
Google Alerts
Google Trends
Twitter hashtags
Read publications and industry/niche news
Industry news
Subscription
Relevant blogs
Participate in multimedia
Courses
Books
Videos
Podcasts
Observe what other businesses are doing
Competitors
Big brands
Conferences
Look at your business
Teammates/colleagues
Customer feedback
Thought leadership
Conclusion
In order to effectively serve customers' demands, marketing revolves around remaining one step ahead of your rivals and following industry trends. This is particularly true online, where things develop so quickly. Understanding this, you could definitely be eager to keep up with all the shifting marketing trends that build customer trust.
After reading the post, if you still think you might use some assistance organizing your digital marketing plan, do not worry. There are many companies in your neighborhood and beyond that can help you, whether you need assistance with web design, pay-per-click (PPC) advertising, SEO, or social media.