One of the biggest temptations of entrepreneurship is this idea of becoming your own boss.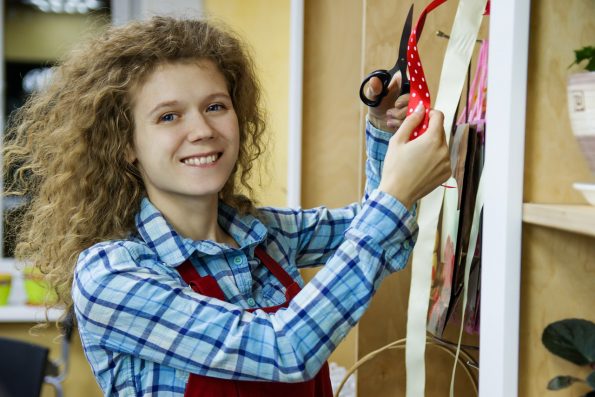 The lure of never having to answer to someone else while exploring the things you love (and getting paid for it),  not having to sit in traffic, not having to deal with workplace drama, and not having to accept disheartening pay are pretty strong too.
But:
There's a comfort associated with being an employee many don't realize if they've never started a business.
Just because you quit your job and ventured out on your own doesn't mean things get easier. In fact, there are a lot of drawbacks to entrepreneurship — many of which may deter your foray into self-employment once these items are known.
Entrepreneurship vs Employee: Things You Should Know
Making the jump to owning a business isn't difficult. If you have a great skill set and time to create a plan, professional site, and begin networking, then you're on your way to being your own boss.
What many doing this leap fail to understand is that many business operations are tedious. Those are the items higher-ups take care of so the workforce can do their routines.
Getting Paid
Employees don't have trouble getting paid because payroll is on a schedule. Plus, there are strict laws in place to ensure employees are compensated for their time. Entrepreneurs and freelancers don't have this cushion — it's not uncommon to have clients bail on projects or refuse to send payments.
There are ways to make getting payments easier as an entrepreneur, though, like:
TBS Factoring for long-haul truckers needing immediate invoices
Online invoicing/processing tools like PayPal, Venmo, and Due.com for creatives
Debt settlement services for small businesses (e.g. income property holders)
Sometimes there are 'gaps' in payments due to holidays or unforeseen circumstances. If you're not the budgeting type or stress about getting paid then maybe entrepreneurship isn't right for you.
Hours
Long hours are required to start and operate a new business. This easily extends into 70-120-hour work weeks! This puts huge stress on yourself and relationships. And, it doesn't necessarily mean things are moving forward with marketing and sales. Nor does it mean you'll be successful.
Employees benefit from structured hours. This is true even if managers like to swap around schedules. There are cut-offs to business hours and with how much they can make you work each week. Plus, businesses are legally required to pay overtime if you pass the 40-hour mark.
Taxes
Surprise, surprise! It's tax time and you only accounted for self-employment tax. This means you've got another 10-15% (on average) that you'll need to pay for income tax. Yikes!
Taxes are a major blow to entrepreneurs because many simply aren't good with budgeting. They see the dollars rolling in and double down in expenses and paying themselves. Then, taxes come due and your earnings are far lower than what you'd have been paid as an employee!
There are good ways around this, though, like:
Setting aside 20-30% of all income as a tax "buffer"
Tracking business expenses and losses to use as write-offs
Donating to charities as an extra write-off
There are many tools to help with taxes from Quickbooks Small Business to Inuit's TurboTax. These items will scale with the business as you take on employees.
Is It Worth It?
That's hard to say because it depends on your personal commitment. You'll spend many long hours working on the startup, payments aren't always guaranteed, and you'll need to manage all the tedious operational items.
But:
Entrepreneurship does give you the freedom to explore what you love. And you can set hours, work with people you want, avoid workplace drama, and scale revenue well-beyond what you'd make as an employee.
A good way to experiment with entrepreneurship is to moonlight.
Explore your entrepreneur side by spending your off hours working on a business startup. Commit and earn enough to shift to part-time and the eventual full-time business owner. But, keep these big items in mind when doing so! Else, you'll regret transitioning away from the comforts of being an employee.
There are lots of benefits and drawbacks associated with being your own boss. Make sure you know what you're getting into before you take the leap!