Salesforce Distributed Marketing refers to the marketing platform that companies embrace when some consumer touchpoints of their brand lie outside the general eco-system of corporate marketing. This means it empowers those dealing with your customers but are not a part of your team in the office. For instance, they are your vendor partners, franchisees, etc., that have all the business tools that they need to offer your customers a brand-connected experience. Many large businesses need to create a marketing plan for their company; however, with Salesforce Distributed Marketing, they can carve a unique niche for themselves in the market.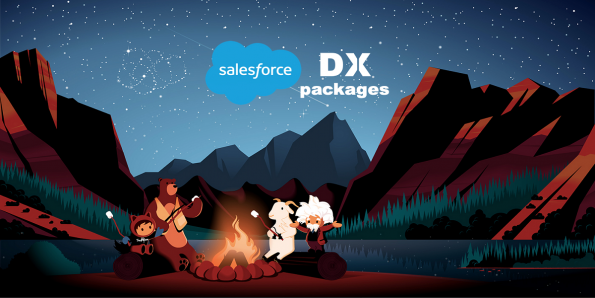 Offer your customers a personalized experience that connects them to the brand
For large companies with partner networks, Salesforce's distributed marketing helps customers do not have a "disconnected" experience with the brand that can be a frustrating affair for them. In most cases, customers might feel they are interacting with two different companies.
Distributed marketing helps businesses fill in this void, especially when they are engaged in marketing across multiple channels. The brand has big partner networks for delivering a superlative personal customer experience for those interacting with the business affiliates.
Enjoy the benefits of personalized messages
Customers have evolved, and they no longer with generic stereotype brand messaging techniques. With Salesforce distributed marketing platform, the partners of  and corporate marketers edit every individual's messages for each contract. During this journey, they can deliver result-oriented and personalized communication. They can effectively preview every message via email addresses to ensure that it is custom- made to the person before these contracts are entered into the brand's cross platform's journey.
Many large companies and their corporate marketers depend on Salesforce for empowering the results of their sales campaigns with the above partner networks. With Salesforce's Distributed Marketing and the Salesforce Marketing Cloud, these companies and their marketeers can conveniently establish customer journeys customized to be deployed to their partner networks. Certified email specialists and IT cloud specialists are involved in the above process. This process has the following advantages-
These personalized journeys can attract new potential clients.
Special promotions can be created and executed
Customer renewals can be managed better for any business service
Customer relationship is boosted to a large extent
With Salesforce Distributed Marketing, businesses can reach out to every corner of the Salesforce ecosystem covering the Community Cloud, Sales Cloud, Financial Services Cloud, and Service Cloud. It can track the customer's journey via different touchpoints that are distributed across a partner network with multi-entities. It helps brands to offer personalized and consistent customer experiences across any distributed selling network.
Esteemed Salesforce service provider, Flosum, say corporate marketers receive rich and actionable customer insights with the Salesforce Distributed Marketing platform. They have been listed below-
Ensures full compliance with the standards set out for corporate marketing for creating better-connected campaigns- Most of the time, local partners find it difficult to meet the brand's corporate guidelines and marketing standards. With the help of Salesforce Distributed Marketing, they can fill in these gaps. It empowers business brands to create personalized marketing campaigns for delivering a top-quality experience for the customer. They can maintain a brand image that can be immediately recognized by their targeted audience. Brands find it simpler to establish the desired standards for the whole distributed sales network.
There is a feature called Journey Builder in the Salesforce Marketing Cloud that helps these corporate marketeers to-.
Develop consumer journeys with the best practices with just a few easy clicks for boosting targeted engagement
Activates, connects, and distributes the campaign journey in the Sales Cloud and Community Cloud
Empower business partners to these customer journeys pre-built into the system so that they can be personalized before being sent to the consumers
Establish better control on communication and its recipients
Along with the above, this general framework does not alter how the company communicates with the customer. The personalization elements that go side by side with the brand to make it unique, like language, tone, colors, messages, and more, benefit the business brand with its customers.
What are the best practices for Salesforce Distributed Marketing?
The following are some of the best practices that a business owner can embrace for making the most of the Salesforce Distributed Marketing deployment-
Before you embrace Salesforce Distributed Marketing for your corporate marketing needs, review the products you require along with permissions, licenses, and any complementary products that Salesforce offers.
Conduct an internal meeting with your stakeholders, users of your business, and IT experts important for corporate marketing to align with the idea of partner or sales management with Salesforce.
To boost your chances for success, ensure you review the tasks with the certified team of Salesforce emailand cloud specialists to set out a timeline, strategy for roll-outs and set the correct expectations.
When you create a workflow for "quick send," you can easily send across personalized SMS or an email message to several people and improve customer support and service.
When writing emails for Salesforce Distributed Marketing, ensure you cover the required content and sections legally compliant in the region where the business is based, for instance, unsubscribe links.
Create a workflow with "Campaign Send" for adding contacts, personal accounts, and leads for single and multi-step journeys like campaigns with the email drip option.
Distributed marketing deploys extensions for the marketing cloud for storing information about its details like the receiver and sender. You should complete this step for messages you wish to send with distributed marketing. The specialist of the Salesforce Marketing Cloud with assists you in the process.
To extend the flow for personalization, you can create aninteraction that has custom personalization. Here you may extend the payload for including extra data to make customer journey decisions, personalize the content, etc.
The Salesforce Distributed Marketing offers many workflows, tools, and experiences that help your corporate marketing teams better serve and engage the whole business. In this way, you improve your business brand's customer experience to get a competitive edge in the market with success.