J. K. Rowling while responding to a tweet for CoinDesk reporter Leigh Cuen, tweeted: "I don't understand bitcoin. Please explain it to me." She sparked a debate that would last on Twitter for no less than 4 hours. Most probably, she was not aware that there is a  crypto community on Twitter who tweet about bitcoin and cryptocurrency almost every day, and can't wait for opportunities such as this to show their arguments why crypto is good for the world.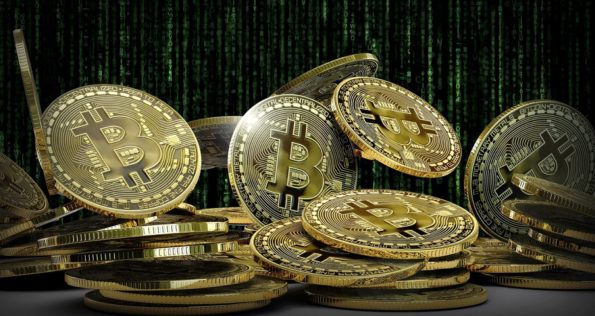 Rowling accidentally started the debate, when many people jumped in with their tweets explaining to her what bitcoin is. Even Elon Musk replied saying that bitcoin is looking solid when compared to central banks that are issuing money massively. Ivan On Tech also got involved in the debate with a tweet saying that bitcoin is inevitable.
I believe that after this tweet we must reflect and ask ourselves is bitcoin underrated right now and is it going to take over the fiat currency in the future? Well since changes happen incredibly quickly, it's hard to predict what will happen in the future but we have a picture in front of us.
What could be the advantages of a crypto future?
Well, if cryptocurrency overtakes the fiat currency in the future a very important thing to consider is that cryptocurrencies cannot be manipulated as easy as fiat currencies due to the decentralized status they have. Trading cryptocurrencies also is attractive and it can be done with trading bots such as bitcoinera.app official site.
Another great thing about cryptocurrencies is that they would get rid of intermediaries in transactions which would be very helpful for businesses and it would help out the customers.
What are the barriers?
I must stress that bitcoin is very volatile and this could be a big obstacle to replace fiat currency. For something to function as a currency, it has to be a medium of exchange, as the U.S. dollar or EURO. The fact that bitcoin fluctuates so much, lessens the possibility of its use as a medium of exchange. And this is actually is a key element to function as a currency.
Also, to function as a proper currency, bitcoin has to hold its value over a long time. Something that is known as "store of value".
Furthermore, there are many other reasons why bitcoin has a small chance to replace the fiat currency. Most of the people who own bitcoin hold it and they do not use it for transactions. Also, the regulatory bodies such as IRS do not make it easy how to comply with financial regulatory requirements. This scares away enterprises and merchants from accepting crypto as payment.
Conclusion
Bitcoin can potentially replace the fiat currency but for this to happen, it has to make progress in various important areas. Plus, it will not be in favor of governments for bitcoin to replace fiat currency since bitcoin is a peer-to-peer decentralized cryptocurrency. Only if governments decide to make money by generating their own coins. Or they could engage in some form of mining. In the end, it is hard to exactly predict what will happen, but one thing is for sure happening; the change is coming and we must adapt to it.