There are some easy ways to be a great manager. If you want to learn more, check out these tips on how to be a better manager.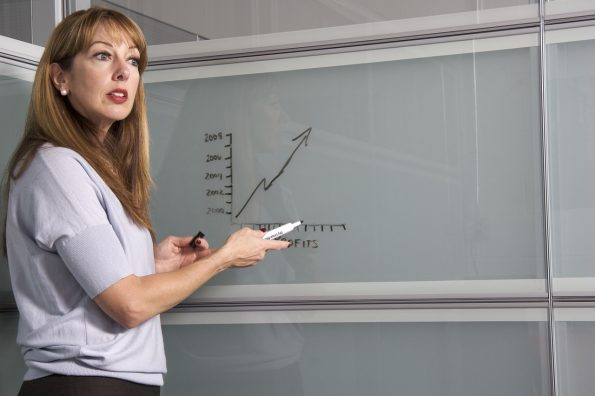 Becoming a manager is one of the best promotions you can wish to achieve at your job. However, managing people is easier said than done. Are you ready to be a manager? Perhaps, you already are a manager. But that doesn't necessarily mean you're a good one. Being a good manager takes time and effort – it's not something that happens overnight. 
Learning how to be a better manager isn't difficult, however, it just requires purposeful intention. The way you choose to act at work and manager your staff will directly reflect how well your crew operates. A well-managed crew will eventually be fine, even if you're not there to babysit. Keep reading to find out how you can become the best possible manager for your employees.
How to Be a Better Manager
Odds are, if you're a manager now, you've been in the workforce for a while. That means you've probably had the misfortune of working with a handful of terrible bosses in your time. And didn't that make it so much harder to get up and go to work?
Don't be that boss for your employees. Don't be the boss whom employees love to hate. While you don't have to become besties with your staff, you should make an effort to get along well with them.
Make an Effort to Know Your Employees
This leads to our first point. One of the best ways of learning how to be a better manager to your staff is by getting to know them. Once again, you're under no obligation to become friends with them, but you should at least make an effort to understand who they are as people. 
People operate in many different ways. They respond uniquely to different types of management styles and stressful work environments. By understanding your staff members on an individual level, you'll be better able to lead them efficiently.
Never Play Favorites
While getting to know your staff, it's likely and more than okay to build friendships with them. However, you must tread lightly here, as you can't allow yourself to treat anyone differently while at work. There's no better way to turn your staff against you then by playing favorites and show certain individuals preferable treatment. You'll ostracize yourself and whatever employees your showing favoritism towards. 
Treat Your Employees How You Want Them to Treat One Another
Speaking of how to treat your employees, to learn how to be a better manager, use the golden rule. Treat others how you would like to be treated. However, as a manager, this bleeds into treating them how you would like them to treat each other. If you fly off the handle over little mistakes, stressful situations, or misunderstandings, that's exactly how they'll react to one another. Not only that, but you don't want to be the boss that reacts to anything with anger.
Be Approachable and Learn How to Listen
Being a boss that doesn't overreact also means being approachable. You should have an open-door policy with your employees and they should feel comfortable using it. Trouble in the workplace is inevitable. You're never going to be able to make everyone happy all the time. Additionally, it's not uncommon for employees to get into arguments and rub each other the wrong way. When this stuff happens, you need to be a reliable and unbiased ear for them to bounce their concerns off of. That means you need to genuinely listen to their concerns and respond appropriately.
Make Learning and Understanding a Top Priority
Learning how to be a better manager involves creating a positive learning environment at work, which leads to a proficient and knowledgeable crew. Take the time with every employee in every position to make sure they know how to do their job properly.
In a non-threatening way, spend time with them at their position. Ask them how things are going, if anything is confusing or difficult to understand, or if they need help in any way. It's also a good idea to train employees in various roles. That way they can fill in for each other when necessary and work cohesively as a unit.
Learn to Delegate
As a manager, it's not uncommon for people in your position to get in over your head. Sometimes the workload just piles up and you take on too much. To learn how to be a better manager, you need to delegate some of your duties that some of the senior employees may be able to handle. However, be careful not to give away the important tasks that define you as a manager, or people might get the wrong impression.
Acknowledge Good Work
A good manager recognizes their staff when they do good work. Make sure you're constantly showing your employees adequate appreciation for when things run smoothly. A manager is important, yes, but they are nothing without the staff working below them. Remember that when you have record-breaking days or hit business goals.
Alternatively, it may be as simple as acknowledging staff members who show up to work on time every day and never call in sick. You read more about time tracking systems designed for work schedules, which would provide an easy way to highlight hardworking employees. 
Learn How to Motivate Your Crew
The staff of every business is unique. Furthermore, with staff turnover, it's constantly evolving. Learning how to be a better manager means paying attention to how your employees respond to different styles of leadership. Take time and experiment on what the best methods of motivation are when it comes to getting through to your team. 
Lead by Example
Finally, the best leaders are always the ones who lead from the front, by example. If you're constantly found in your office, scrolling through Facebook while everyone else is busting their butts, your staff won't have anyone to look up to. Instead, show them the work ethic you expect from them by doing it yourself. This will motivate them 10 times more than simply taking directions from you while you play Angry Birds on your phone.
Learning how to be a better manager comes down to a single point. A good leader takes time and effort to earn the respect of their subordinates. Demanding respect or trying to gain it through fear is a fool's game. What you'll achieve is superficial respect and a mutinous staff who probably talks badly about you when you're not in the room. For more advice and tips on business and management, check out the rest of our articles before you go!