Buying the latest in trendy tech gifts can seem impossible. Skyrocketing prices can make buying gifts difficult, but with a little research, there's a treasure trove of gadgets just waiting to be snatched up. Below is a simple list of budget-friendly tech gifts you or a loved one will love.
1. Amazon Fire TV
Amazon Fire TV offers the best of Netflix, Hulu, HBO NOW, YouTube, Amazon Video, and so much more. Want all of the greatest TV and movies at your fingertips? With a nearly 5-star review by users on Amazon, Fire TV allows you to cut the cable cord for good without missing your favorite media entertainment. With its vast features and high-quality services, Amazon Fire TV truly represents the future of media.
2. Amazon Echo Dot
The Amazon Echo Dot is a hands-free voice-controlled device that can play music, make calls and receive messages, read the news, control smart phone devices, set alarms, read audiobooks and more. Need I say more? Alexa, the voice of the device, can hear you across from the room—even through noise and music—to answer questions and fulfill commands. The second generation Echo Dot puts home convenience at your fingertips.
3. Kindle
The Kindle Fire puts the power of literature right at your fingertips with thousands of books stored in an 11-ounce device. While the Kindle device is nothing new, if you have a friend or family member always on the go this is the best gift on the market. It requires little room to store and can make anyone a reader during those long layovers.
4. Drone
A drone is a gift anyone can enjoy. Drones are one of the hottest gifts on the market and come in all shapes and sizes for any budget. Whether they prefer a small toy drone or larger quadcopters, there is a plethora of drones for every taste. Browse the vast selection of drones for a fun gift for you or a loved one.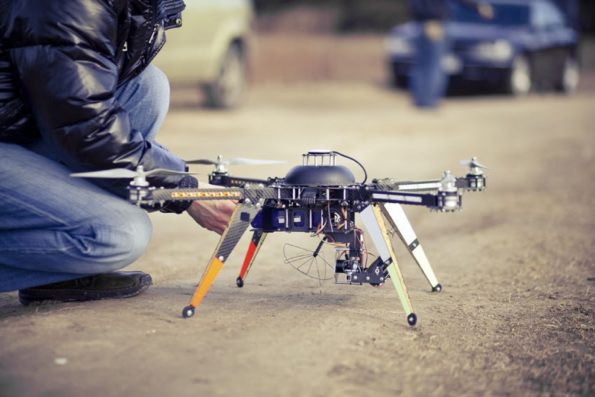 5. Wallet with Phone Charger
Both stylish and utilitarian, a wallet with a spare phone battery is another one of the perfect tech gifts. Do you have a friend that never charges their phone and ends up with a 5% when they need it most? This is the gift they need. Check out fashionable clutches, understated wallets and more that suit everyone's personal style.
6. Cougar 300M Gaming Mouse
For the major gamer in your life, you can't go wrong with this gaming mouse. This is a professional-grade gaming mouse has seven programmable and ergonomically located buttons that are designed to be easily accessible features to customize response to your natural movement. This is the must-have mouse if your gamer plans to go pro.
7. Nintendo NES Classic
If you want to harken back to the days of your childhood with the most definitive gaming system, then get yourself a Nintendo NES Classic. This nostalgic throwback will impress anyone who's into vintage gaming. Give your friend or loved one the gift of nostalgia with this fun gaming platform everyone can enjoy.
8. Fitbit
Just when you think it couldn't get any better, Fitbit always comes out with a newer and better Fitbit designed with your needs in mind. An array of Fitbits are available for every taste and lifestyle. Hailed as one of the greatest technological advancements for fitness in the 21st century, there is no better gadget out there to monitor your fitness. Fitbits are able to monitor your heart rate, caloric intake, record calories burned, keep track of your sleeping patterns and so much more. If you want to optimize your health and stay self-aware, this is the perfect gift. This is also a great gift for your health-conscious loved-one whether they made a New Year's resolution or they're training for the Boston Marathon.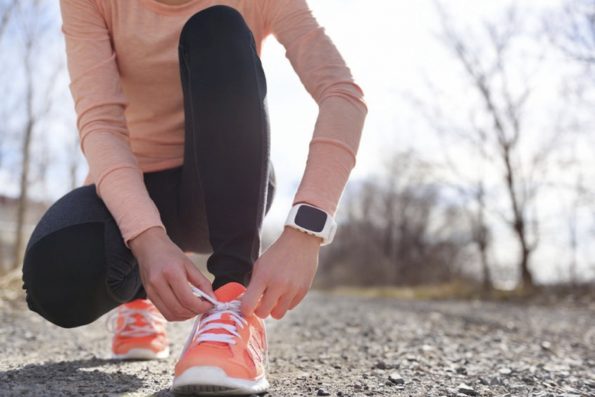 9. Fujifilm Instax Share SP-2
Never worry about wasting precious instant film again with a Fujifilm Instax Share SP-2 device. This hand-sized printer prints photos from your smartphone onto instant film without all of the fuss of ruining a good shot. Take as many photos on your smartphone as you like and choose the best one to print. The film retains its vintage charm with its softly focused, high-contrast and colorful aesthetic. Leave the chunky instant camera at home and print your photos at home instead.
Tech gifts are always welcome. Give your loved one a gift that makes them say "Wow!" with one of these cool gadgets.