A lot of focus for growth is centered on bringing in new leads and growing revenue. There should be equal attention placed on saving money as it is just as good as money earned. In many cases, it is actually easier and far more efficient than earning more money. Construction companies are sometimes wasteful in their spending and can do a much better job at saving money. With so much competition out there, saving money can be a big way to allocate resources to growing and beating the competition.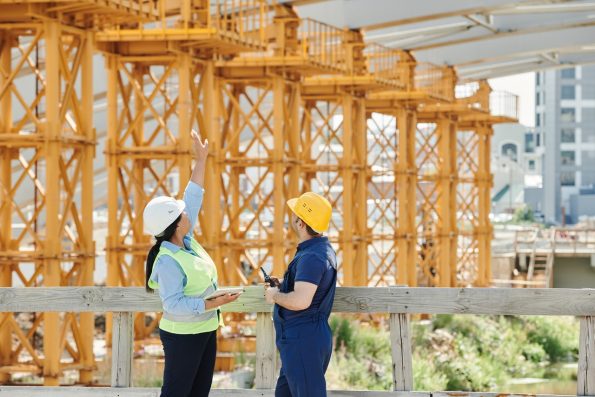 In this article, we will go over several money-saving tips for construction companies to take to hear.
1 – Use the right software
There are a number of different project management software platforms out there. They work well to have everything a company needs to stay organized in one place. With the right construction project software, this can be formulated specifically for the workings of a construction company making it even more effective.
The key feature of these systems is that it reduces waste. There are many areas in the lifecycle of a project in which there are repetitive actions. It could be too many people working on a part of the project, or too much money being spent in an area with very little result. 
Procore makes construction software that helps to reduce this waste by putting everything a project manager needs in one place. Including accounting software to keep tabs on spending. 
2 – Just in time practices
Supply chain technology has improved dramatically over the years thanks to the emergence of the Internet of Things (IoT). Because of these improvements, there is little need to have a warehouse full of material that may not be used for quite some time, if ever.
There is a system called just in time inventory in which material and equipment are ordered as needed since it will arrive quickly. This avoids needlessly spending a lot of money on a huge quantity of material as well as the cost of storing it.
3 – Outsource
Outsourcing is a great way to spend money only when it is needed. Hiring somebody full-time to do a job that is only required periodically is a waste of money. Instead, outsource certain aspects of the operation money is saved over the long term.
Some of the jobs that can be outsourced can be estimating services, drafters, and designers among others. There are even many heavy jobs that can be outsourced. For instance, drilling is something that doesn't happen for every job so having a specialized drill doesn't make sense. Instead, outsource that part of the job to a contractor and save money.
4 – Renting equipment
Very similar to outsourcing, renting equipment is a good way to not overspend when not all tools are needed often. In the above example, drilling is not something that happens for every job. Rent out a specialized drill only when it's needed, especially when your focused on saving money. This saves on the cost of the tool as well as the insurance and maintenance.