Nowadays, almost everything can already be done online. Emails have largely replaced the traditional snail mail, people from all over the world can communicate with other people using social media applications, and even grocery shopping can be done online. Examples of what can be done online include the paying of bills, applying in different agencies, photo or video editing, and even mobile banking application development, which is creating a whole mobile finance ecosystem.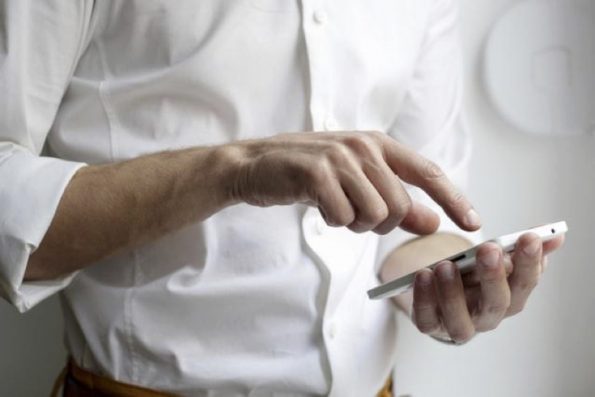 Source: Nordwood Themes, unsplash.com
People now do not have to worry about lining up for a long time to deposit or withdraw money. Banks can virtually be in our hands now. Whether it is to cash checks or look at the balance inquiry, a broad range of functions is available in mobile banking applications.
Accessibility
Currently, there are two ways to access banks virtually: through the internet (or online) and through the mobile apps. Internet banking, as the name suggests, lets customers do bank transactions through the internet. For this, customers need two things: a device, like a computer or a smartphone, and an internet connection. On the other hand, customers can also use mobile apps. For mobile finance banking, the customer downloads the bank's app in the play store. The app would be where the banking transactions are done. Mobile banking can also be done through texts or messaging. The only requirement would be a working smartphone.
But how do banks really develop their applications to serve their customers' needs?
Customer Satisfaction
First, banks have to look at what customers want. They would ask questions like what features would our customers expect our mobile application to have? Or, what processes can be done in the mobile application so they would not have to go to banks themselves? Answering these questions would ultimately let banks help the customers tremendously and give them the best modern solutions they can offer.
During the app creation itself, the app developers primarily focus on two things: functionality and simplicity. The app needs to provide a selection of important functions related to banking. It also needs to be simple so that people would be inclined to use it.
The next thing to look at is the app's security. Banking involves huge amounts of real money being deposited and withdrawn in real time. This makes the app a big target for hackers. If they would be able to stage a successful hacking, they would get significant amounts of money in just a matter of seconds. Thus, the app needs to be very secure so that the banking app users would feel comfortable about using the app. The app developers need to make sure that there are no security breaches happening.
Core Functionality
What, then, are the basic functions of a mobile banking app?
The mobile finance app would have to be able to do the following: bill payments, money transfers, conversion of checks, deposits, withdrawals, coming up with a tracking list for all transactions, and account balance. For every transaction, the customer has to be notified either through text or email so they would know that the transaction is successful. The app would also have to be capable of drawing up a summary of all the transactions done so that the customer can easily see the activities of the account.