Getting your brand out to clients has always been one of the main challenges of a marketing team. With the advent of social media, however, influencers have taken that mantle with their large spread of daily followers. These individuals have normally created a particular profile through their own making on social media platforms or via their talent elsewhere.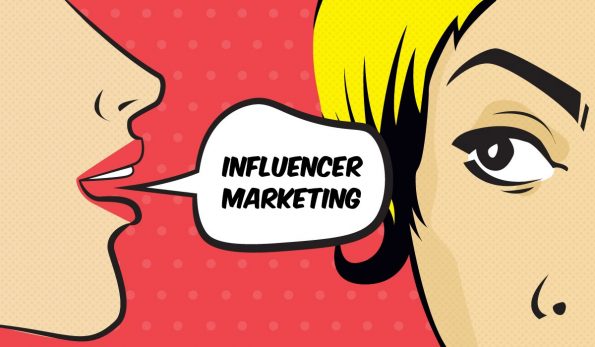 The main types of influencers in terms of reach are the micro and macro influencers. Both of these two groups have their own strengths and weaknesses for the business they represent. In this context, it could also be useful to find out how to work with influencers for your email marketing efforts. The choice between using a macro or micro social media influencer will always be a tough challenge but we hope to be able to provide a clearer picture of what you can expect.
Advantages of using a macro-influencer
It won't take a macro-influencer much time to get your brand out into the open as their reach could even expand to millions
Macro-influencers are always in short supply so it is often less of a struggle to find one that suits your brand
Influencers with that sort of status are used to delivering a brand message with consummate skill, so they could do it themselves if left to their own devices
The greater the amount they are paid, the more you will be able to shape the way macro-influencers promote your products to the end you might desire
Disadvantages of macro-influencers:
Macro-influencers are by their very nature very much in demand so they will demand high sums for their services that will be proportional to their audiences
As they will be looking to protect their interests, they might alter the marketing of your message if they believe it will challenge their carefully cultivated profile
Their might be a clash with rival firms or brands that might clash with the messages you are delivering and this could cause problems with your intended clientele
The wide reach of macro-influencers could mean messages are received in countries where you do not offer a product or service
Advantages of using a micro-influencer:
If you have a particularly narrow target market or geographical area, a micro-influencer can better deliver the brand in a way they can understand
Less influence often comes with more identification from the audience, allowing a micro-influencer to connect at a more personable level with the intended market
The stronger connection with a smaller audience assures better interaction with the intended customers, helping the brand values to be communicated with greater precision
Micro-influencers will demand a lot less for their services, sometimes even just being happy with a supply of your products which further promotes your brand
Disadvantages of a micro-influencer:
They are called micro-influencers for the explicit reason they do not have such a large following, so you will therefore get less people hearing what you want to communicate
There is such a wide range of different micro-influencers available that brands might find it difficult to find the right one for their product or service
Although micro-influencers might have worked with other brands in the past, they're unlikely to be able to communicate your messages as expertly as macro-influencers
It could be more labour-intensive to personally adapt the content you want to put across to a larger array of very individualistic micro-influencers
Summing up
Whether you choose a macro or micro-influencer, the most important piece of advice to keep in mind is that it is a team effort. There must be a mutual desire for the social media influencer to market your brand just as you efficiently promote the influencer's profile. This can be achieved by allowing the influencer to grow into the role just as the brand weaves itself into the personality's identity.
By: Laura Vasquez