When it comes to cloud computing, Amazon Web Services (AWS) is one of the top providers. AWS offers a wide variety of services, including some specifically designed for SaaS providers. In this article, we will discuss which AWS services are considered SaaS. We will also provide an overview of each service and explain why it is beneficial for SaaS providers. You can use Tackle's Cloud Marketplace Platform for SaaS.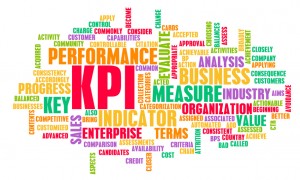 AWS Services Can Be Divided Into Three Categories
AWS services can be divided into three categories: Infrastructure as a Service (IaaS), Platform as a Service (PaaS), and Software as a Service (SaaS). AWS SaaS services are in the most lightweight category of cloud services, making them perfect for businesses that want to outsource their IT infrastructure. SaaS applications are delivered over the internet, and the service provider typically manages them.
This means that businesses don't have to worry about maintaining or upgrading their software, saving a lot of time and money. In addition, SaaS applications are often scalable, so businesses can pay for only the resources they need. AWS provides a wide range of SaaS applications, including productivity tools, CRM software, etc. Whether you're looking for a way to reduce your IT costs or free up your team's time, SaaS is worth considering.
Some Popular AWS SaaS Services
Amazon Web Services (AWS) is a popular cloud computing platform that offers various services for software as a service (SaaS) providers. The most popular AWS services for SaaS providers are Amazon Elastic Compute Cloud (EC2), Amazon DynamoDB, and Amazon Elastic Beanstalk.
Each service has its unique benefits that can be extremely helpful for SaaS providers. For example, EC2 provides scalable compute capacity in the cloud, making it easy to provision and manage virtual servers. DynamoDB is a fast and flexible NoSQL database service that makes it easy to store and retrieve data. Elastic Beanstalk is a simple way to deploy and manage web applications in the cloud. These are just a few of the many popular AWS services that can be extremely helpful for SaaS providers.
Make Sure to Consider Your Business's Needs and Budget
When choosing from AWS SaaS services, it is essential to consider your business's specific needs. You will also need to think about your budget and what you are willing to spend on a cloud service. There are many excellent AWS SaaS services available, so make sure to do your research before deciding.
Some factors you may want to consider include the size of your business, the amount of data you need to store, and the level of security you require. It would help if you also thought about which features are most important to you and whether you need help from a cloud service provider to set up and maintain your service. Once you have considered all of these factors, you will be able to narrow down your choices and find the best AWS SaaS service for your business.
Not Sure Which AWS Service Is Right for You? Consult With an Expert
AWS SaaS offerings are some of the most comprehensive and influential cloud computing industries. However, it can be challenging to know which service is right for your business with so many options available. Fortunately, AWS provides several tools and resources to help you make an informed decision. The AWS Service Catalog is a great place to start, as it includes an overview of all the available services. You can also consult with AWS experts, providing guidance based on your specific needs. Ultimately, by assessing your options, you can be confident that you're choosing the right AWS service for your business.
Final Thoughts
There's no doubt that SaaS is an excellent option for businesses. It can save you money and time, and it frees up your staff to focus on other tasks. AWS with Tackle's Cloud Marketplace Platform provides a wide range of SaaS applications, so you'll find one that meets your needs. Consider your business's specific requirements and budget when choosing one of the AWS SaaS services. And if you're still not sure which service is exemplary for you, don't hesitate to consult with an expert. With so many benefits, it's no wonder that SaaS is becoming increasingly popular. So if you're considering outsourcing your IT infrastructure, be sure to give SaaS a close look.