You've got the products, the drive and the ambition. But something is missing…customers! You won't get very far without them, and no matter what industry you might be in it's safe to say you're probably all fighting for every like, share, comment and sale! Positive publicity is important to getting that engagement.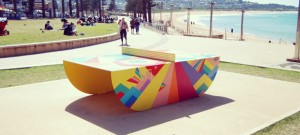 Gathering interest and momentum around your business isn't straightforward, and it takes a lot of planning, forward-thinking and creativity but when you find the right formula, the results speak for themselves. Read on for 5 interesting ways you can attract attention to your great business.
Video is king!
When it comes to engagement and attention, there's nothing that customers like to engage with more than a well-produced and professional-looking video. It's a simple yet effective way for followers to consume content and information without much effort! Video brand content like the kind you'll find via this link, allows you to create stunning video content without the need for (expensive) videographer professionals. The video studio will have you creating, editing and sharing your video content like a pro in no time – you'll wonder how you ever created content without it.
There are dozens of different kinds of videos you could use to draw attention to your business. From informative "how-to" videos to product-based shorts, behind the scenes videos and even customer testimonials. The possibilities are endless!
Sponsorship
Sponsoring local events or even a grass-roots sports team is a simple yet highly effective way to gather attention for your business. Getting your company logo on the front of jerseys, on banners and on things like flyers and pamphlets might sound like old-school marketing but it's a strong move in terms of brand recognition and gathering potential followers. Get yourself involved within your local community and you'll see notice the difference in interest in your services that you can get with the positive publicity.
Reach out to fellow professionals
Don't panic, this doesn't necessarily mean teaming up with a direct competitor, but if you're a budding marketing professional who advertises handcrafted items online, for example, then you could benefit from teaming up with other like-minded marketing professionals in the same industry. Online marketing events, Q&As, and webinars can be mutually beneficial. You'll both be able to share and enjoy each other's knowledge base, with the opportunity for mutual learning.
Ask for feedback and use it!
If a customer or client posts a positive review of their experience, then don't be afraid to share this positive publicity with the world. Make it visible throughout your online platforms and make sure you thank the person or company who left the review. Sharing customer photographs of your products in action and engaging with reviews online can also gather the attention your business needs to stand apart from your competitors.
And finally, do something for charity
There's no better feeling than giving back to your local community and to those in need. A charity donation or event raising awareness for a particular cause can be a win-win for everyone involved. Whether you're doing a fun, silly sponsored challenge or you're donating some of your profits to charity, your company should love the positive publicity and the warm, fuzzy feeling that comes with it.