Outcomes from a national study conducted by the Center for an Urban Future that reported a dramatic 52 percent growth in woman-owned business formation from 2002 to 2012.(https://nycfuture.org/research/publications/testimony-opportunities-for-women-entrepreneurs-in-new-york-city.) They reported 928 new woman-owned businesses as cropping up each day with more than 11 million woman-owned firms nationally. The research suggested the best states for startup activity included New York, Memphis and Dallas.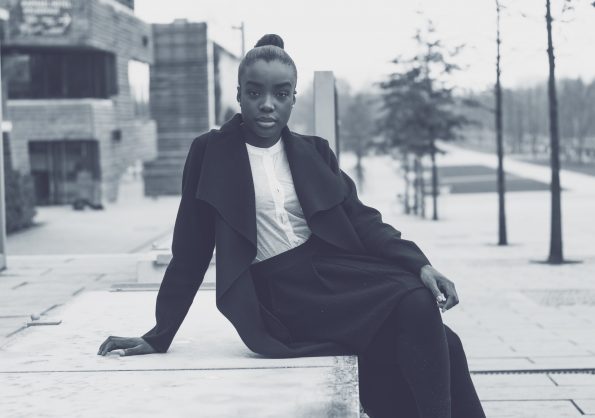 We see a larger percentage of women using the services of ConVerge (The Center for Innovation & Entrepreneurship at North Central College) in the Chicago suburb Naperville and increasingly some in non-traditional fields including construction, warehousing, manufacturing healthcare and technology.
However, workforce implications for women entrepreneurs in training and professional development are profound and not so good. The data from Table 1 implies women-owned businesses create on average 0.8 jobs. This implies a lack fundamental skills, including leadership and confidence to grow a business and hire multiple employees.
Table 1 – Source: State of Women-Owned Businesses, 2016 American Express
| | | | |
| --- | --- | --- | --- |
| Race/Ethnicity | # of Firms | Avg # of Employees | Avg Revenues / firm |
| All women-owned firms | 11,313,900 | 0.8 | $143,431 |
| All minority-owned | 4,992,200 | 0.4 | $68,982 |
| African American | 1,934,300 | 0.2 | $26,550 |
| Asian American | 922,700 | 1.0 | $184,699 |
| Latina | 1,863,600 | 0.3 | $ 52,087 |
| Native American/Alaska | 153,400 | 0.4 | $ 68,141 |
| Native Hawaiian/Pacific | 31,100 | 0.4 | $ 75,170 |
| Non-Minority | 6,308,400 | 1.1 | 201,948 |
While women are making significant strides, more work is needed for women entrepreneurs to succeed in the 21st Century. Here are our recommendations:Business training to lead, scale up and grow a business has been largely focused on men. Other research from the 2016 State of Woman-Owned Businesses Ownership, commissioned by American Express further confirms this point: http://www.womenable.com/content/userfiles/2016_State_of_Women-Owned_Businesses_Executive_Report.pdf
Create new, local initiatives to help women business owners grow. ConVerge was pleased to host the Fall Series, Project CEO – Helping Women To Create Great Companies. In collaboration with Itasca Bank's Woman Initiative, the morning workshop addressed important issues like profit mastery, building a sales organization, process improvement and confidence in contract negotiation.
Expand awareness of local business roundtables. ConVerge is partnering with the Naperville Chamber of Commerce and Itasca Bank to host free, monthly business roundtables in Naperville, Roselle and Itasca. These small groups in confidential settings help dynamic female founders collectively ask questions for feedback to solve difficult issues when growing revenue. Contact dianemiddlebrooks@itascabank.com for more information.
Offer female entrepreneurs business services that are different. It takes multiple factors to help women be successful in running a business. ConVerge supports women with industry-specific mentoring and business coaching in a stress-free environment by offering downtown Naperville co-working space, conference rooms, new sources of capital that are targeted to women and amazing North Central College connections.
Expand exporting opportunities for woman owned businesses. The National Women Business Council states that 99 perfect of woman-owned businesses do not have sales outside the U.S. There are significant global markets for fashion, art and architecture, food manufacturing and craft-making markets. The Illinois SBDC International Trade Centers (www.illinois.gov) provides free or low-cost services to help women learn how to become international entrepreneurs.
First published in late 2016 by: Martha Carney, board member of tech accelerator hub88, former executive director of ConVerge, a Chicago-area startup business accelerator.