Besides hard work, there are several other factors that influence start-up success, one of which is the state of the industry. Deciding which industry you should venture in is also determined by a number of factors, including the availability of capital and technological advancements. Some industries are favored by prevailing trends while others have proved to be profitable over time. Starting a business is always a risk; however, venturing into one of these promising alternative business sectors can improve your odds: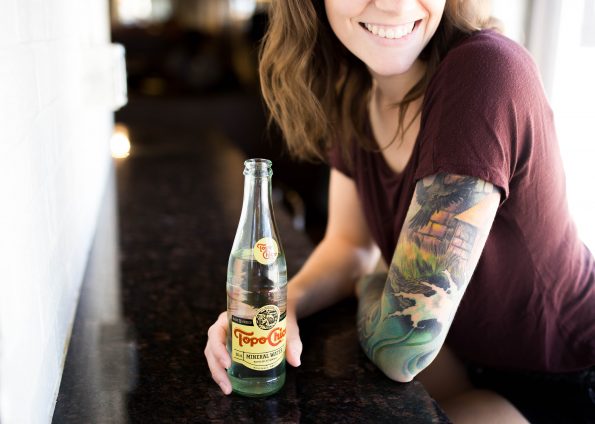 Canned Wine
As an alternative business, the winery industry continues to gain profit from an increasing number of consumers. Wine enthusiasts are used to buying bottles; however, canned wine seems to be gaining popularity, especially among the Millennials. The product hasn't changed, but the new packaging seems attractive. Canned wine is lighter and can easily be taken on the go, which makes it a more convenient drink. For those planning on pursuing this business, understanding the alcoholic beverage industry is vital. The major challenge with canned wine business is getting shelf space at retail outlets and being accepted with wine enthusiasts who are used to pulling the cork out of a bottle.
Beauty Tech
Technological advancements have made it possible for companies, including savvy smaller brands, to create beauty products that are tailored to the customer's specific preferences. All you need is a great product that uses quality ingredients and can solve a pressing skincare problem or one that targets the underserved niche market like men, people with aging skin, people of color, etc. Since beauty giants like Ulta Beauty capture a large market share, startups will need strong marketing skills, especially on social media and better selling channels like launching online stores or distributing products through other online channels like Amazon.
Medical Marijuana
There's an increasing demand for products containing Cannabidiol (CBD), which is one of the many active cannabinoids found in the marijuana plant. Recent studies show that CBD offers several health benefits, which is why it has gained so much popularity. CBD can be found in a variety of products, including oils, soaps, lotions, and now it's popping up in the food and beverage industry. This offers quite a number of medical marijuana business opportunities for those with entrepreneurial dreams. Start by building innovative dispensary store fixtures that are specific to the cannabis industry and efficiently showcase your merchandise. You can also build a website and sell online. It's a promising alternative business.
Influencer Agents
Social media creators have become celebrities in their own right. With virtually everyone owning a social media account, these platforms are a powerful source of revenue for influencers. As influencer marketing gains popularity, so does the need for influencer talent agencies. These are people or companies responsible for managing brand partnerships for influencers. For those who wish to venture into this business, being able to spot a rising star is essential, not to mention, you need a powerful network of contacts to help find great endorsement opportunities for your clients.
Alternative-protein Food Products
Aside from the fact that people want healthier food, the growing awareness of the sustainability issues that protein food products like meat attract have led to the growing popularity of alternative-protein foods. And, we're all curious to try them out. Entrepreneurs in this business need the technical know-how to be able to develop these foods or at least partner with those who do. You'll also need to keep up with technology, to help you deliver innovative products and the latest alternative-protein trends.