For many companies, artificial intelligence (AI) is the way of the future. This technology is already used for large-scale data acquisition, and it has hundreds of applications beyond that. One such benefit is meeting the customer halfway to give them a personalized and enjoyable consumer experience. When entrepreneurs achieve this, they're far more likely to stimulate an engaged customer base that's connected with their brand.
The Struggle to Engage Customers
Every company seeks to improve its customer engagement because it fuels growth. It really is as simple as that. However, this isn't always an easy task.
That's where artificial intelligence comes into its own. AI and automation have the combined capacity to produce a highly engaged customer base.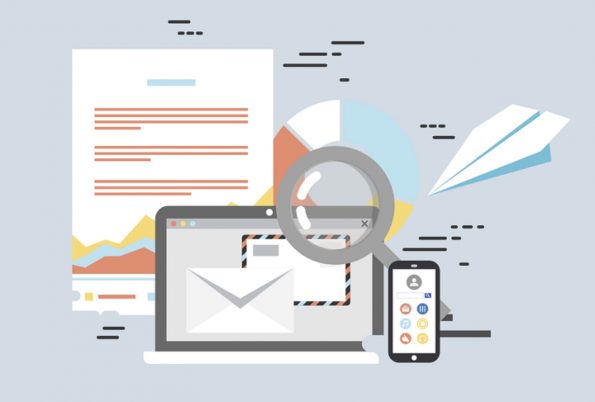 Helping Customers Help Themselves (Ethically)
These days, the way businesses treat customer data is a grave concern for most consumers. This makes the processing and collection of data using AI-fueled technology a major responsibility. Not only is it the right thing to do (ethically speaking), but it's also what the majority of customers want, and that says it all.
Google pioneered the way when it came to building customer trust in this area. They made a code of ethics for the use of AI, which all businesses should endeavor to stick to. The enforcement of ethics regarding the commercial use of AI will remain a necessary standard to uphold when it comes to winning the confidence of your customers. Without trust, customers won't engage. Period.
Therefore, if you're harvesting customer data using AI, make it very clear how you're going about it. You then have to stick to your word by practicing what you preach. After all, there's a good chance you'll see a significant drop in engagement if you get caught lying to your audience.
The Benefits of AI and Automation
AI and automation are even more robust when used together to build an engaged customer base. This includes the use of RPA (also known as Robotic Process Automation). RPA facilitates the automation of routine tasks across your entire organization. It also increases accuracy, by reducing operational costs and minimizing the likelihood of potential errors.
The growth in business owners using RPA has been exciting to monitor this year. Two of RPA's most notable advantages are its ease of use and the success of the pilots. In one project, an insurance company used RPA to help them automate transactional tasks for their claim's adjusters. The project was successful and gave claims adjusters more time to perform more critical tasks. They also used AI and automation to fuel the verification of credit and compliance.
This same insurance company plans to use these new insights to develop a more structured customer experience that leaves prospects feeling increasingly satisfied and more connected with their brand. Needless to say, this works wonders for boosting engagement.
Easier-to-Digest Data
With a no-code approach, businesses can leverage AI to yield predictions and inferences that are easier to understand. Todd Lohr, Principal Technology Enablement & Automation at KPMG, explained in a recent interview with Appian,
"You're no longer seeing organizations bringing in a single technology to overcome a business challenge."
He goes on to say;
"Like Appian with its low-code, quick application development platform. It has a backbone that allows you to hang off technologies like robotic process automation with Blue Prism, and call Google with APIs that enable you to use machine learning. This approach allows you to solve increasingly complex problems, using more and more technologies that are architect-ed together. So, you're seeing that kind of convergence in the market, where things are really starting to come together to provide powerful solutions."
Building applications backed by intelligent automation is a crucial strategy for cultivating a highly engaged customer base.
AI and automation can also be used to facilitate customer identity verification to help prevent eCommerce fraud. This technique is known as identity proofing, where a customer's information is analyzed dynamically for potential fraudulent activity. For example, the customer's email can be checked against known social media account or if it comes from a suspicious or disposable domain.
By leveraging automated solutions you can fight fraud without affecting your customer experience.
Streamlined Customer Engagement Experiences
AI can also stimulate an engaged customer base through optimized and managed consumer experiences. Netflix is one of the best examples of this, and you're probably already familiar with it. Netflix is renowned for recommending TV shows and movies that you're likely to love. This helps to create a streamlined customer experience, resulting in the consumer coming back for more.
When the process is made simple, it's straightforward for customers to engage with your company. By using similar implementations of AI and automation, you can ensure your business becomes a vital part of your customer's lives.
A Data-Driven World
The examples above show how AI drives customer engagement, and 'data' is at the core of both. Artificial intelligence systems can collect and analyze massive quantities of information which are then used to drive analytics.
Like we've alluded to throughout this article, tailoring a site or business directly to the customer is the best and most direct way of creating an engaged customer base, and this stems from collecting and synthesizing consumer information. Customers are beginning to expect a certain level of personalization when they come into contact with brands, and the last thing you want is to fall short of customer expectations- that's terrible for business!
For example, marketers can use AI to automate personalized product recommendations via their email marketing campaigns, websites, apps, and advertisements on social media. It's never been easier to upsell the right customers at the right time and in the right place, and like we've already said- people expect and want this. An AI email assistant, for example, can take the hassle out of lead generation by automatically researching, writing, and optimizing content for your cold outreach activities, all with minimal effort.
In light of this, it's hardly surprising that when marketers use AI to get to know their customers better, they are likely to enjoy a boost in profits and brand awareness. In fact, research conducted by McKinsey highlights that when marketers nail personalization, they can expect to see as much as five to eight times their ROI.
The key take-aways here is that AI gives you a more in-depth insight into consumer behavior and demographics. This includes (but is in no way limited to) their real-time location, shopping patterns, and ethical values. All these variables are critical to the offer you make and when.
Engaging with the Future
The field of artificial intelligence is new and exciting for many businesses. Not only can it help them grow on the technical side, but it also works to accrue repeat and loyal customers.
An engaged consumer base is vital for growth, and the use of AI is some of the best ways to ensure people come back for more.