Foreign exchange, or forex, is a great investment instrument to consider today. The forex market is more volatile than the stock market, and the fact that you can bank profits on both long and short trades makes it appealing to many.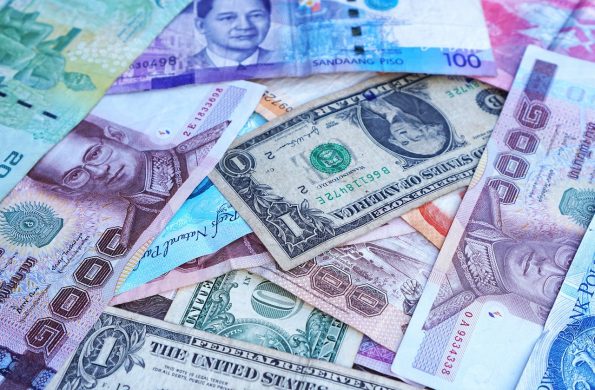 Before you can start trading foreign currency pairs, however, the most important first step to take is choosing the right broker. There are some key factors to consider when choosing a forex broker, and we are going to discuss some of them along with some broker selection tips in this article.
Know Your Platform
Before you start searching for options, you want to know the kind of trading platform you are comfortable with the most. MetaTrader, or MT, remains the most popular, but we also have web-based trading platforms and newer software like cTrade gaining a lot of interest.
Once you know the kind of trading platform that works for you personally, you can start searching for options. If you love how cTrade works, for example, you can go to InvestinGoal.com and find a list of the best cTrade brokers to choose from.
The platform you end up picking will have a huge impact on how you trade. The first thing you should be looking at when picking a platform is the interface. Make sure that the interface is simple, user-friendly, and intuitive. You should also check how well the platforms run on different devices.
Get into the Details
Speaking about InvestinGoal.com, you should also figure out some key details as you browse through options. Security and reliability are the next two factors to consider, and the site lays out these details on their list of reviewed brokers.
You can easily see whether a broker is regulated by the right independent bodies and whether certain strategies such as scalping are allowed. These are small details to consider, but they are the kind of details that will greatly affect your trading experience later.
If you're dealing with a US broker, then you have to make sure they're registered with the Commodity Futures Trading Commission as a retail Forex dealer and merchant. They should also be members of the National Futures Association. If you're dealing with a UK broker, they should be registered with the Prudential Regulation-Authority and the Financial Conduct-Authority. Other regulatory bodies include the FCA, ASIC, and Cysec.
You should be able to look up if the broker is regulated and what type of accreditation they have by checking their "About us" page. And it would also be wise to check when they got their certification as well. This should give you a clearer view of the broker's history and level of expertise.
Customer Service
Another thing you should consider is customer service. One of the things that separate the Forex from other markets is that it is open 24/7, so you should go with a broker that can give you 24-hour support as well. Time is of the essence when it comes to Forex trading, and you don't want to be late on a trade simply because you couldn't get in touch with your broker.
Make sure that you give the broker a call before you sign up. Check if you can get in touch with an actual person or a machine. Try to see how long it takes for them to answer your call. This alone should give you a good impression of what level of service you can expect. You'll also be able to tell by how they answer your questions whether they actually care about their clients.
Deposits and Withdrawals
Next, you want to be extra certain that you can make deposits and withdrawals easily, which in this case means checking whether the deposit and withdrawal methods you prefer are supported by the brokers you are comparing. In most cases, methods such as credit cards and direct transfer are available for use.
While you are at it, check the deposit and withdrawal processing time too. Good brokers process their customers' deposits and withdrawals in one or two hours; some take longer due to the higher volume to process. Make sure you are comfortable with the processing time and ensure that it plays well with the way you trade.
Execution and Costs
Lastly, make sure you learn more about how the brokers you compare execute your orders. When the market is more volatile than normal, you want to be able to get orders executed at or close to market price when you click the Buy or Sell button.
Check the pricing structure of the brokers too. You need to understand how fees and other charges are added so you always have your trading costs under control. This is also a great time to compare brokers by their spread and commission to get the best deal possible on every trade.
Compare brokers based on these factors, take your time to review your options, and you will end up with a broker that suits your needs perfectly. Now that you have a great broker in hand, creating an account and jumping into the market should not be difficult.