If your business is struggling to turn a profit, this can be a very scary situation to be in. The thing about the world of business is that it's always evolving and also very unpredictable. Marketing your business is no exception. What may have worked one week won't necessarily work the next. So, as business owners it is our job to keep abreast of all the latest trends and developments to help give us ideas as to what we might do differently.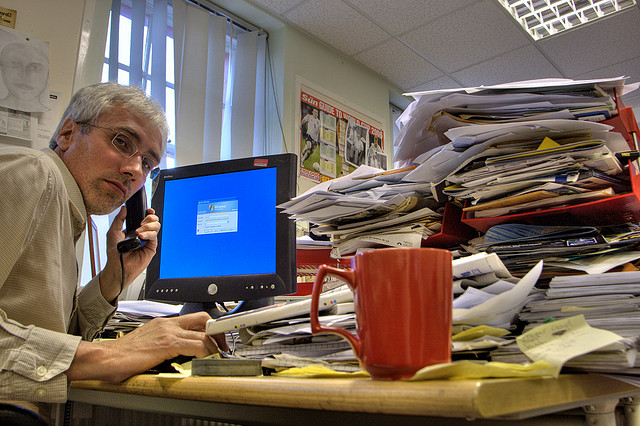 If your once successful marketing plan has stopped working, it can be easy to lose heart. Well, it appears to us that if you find yourself in this situation, you have one of two choices. You can lie down and accept defeat, or you can come back fighting. So, it's time to be brave, get real, and most importantly be honest by asking ourselves some difficult questions, if we want our business to survive.
Is Your Marketing Plan Relevant?
The speed at which things change these days makes it difficult to keep up. But if you want your business to survive in such a competitive global market, that's exactly what you need to do. The mistake that many people make is by not tweaking and updating their marketing strategy to reflect changing consumer needs. The fact is that if you don't utilise the latest digital marketing techniques, your business isn't relevant to a large section of society. So, your brand message will be lost; you won't attract new customers, and your profits will begin to suffer. If you don't feel confident implementing a new strategy alone, then you can always employ the services of an experiential marketing company.
Is Your Execution & Approach Consistent?
One of the key aspects of building a successful brand is to ensure that you're consistent both in your approach to marketing, as well as in the execution. If your strategy keeps changing depending on what day of the week it is, you're simply not going to get the results that you want.
Are You Listening to Your Customers?
If your marketing plan has suddenly ceased to be effective, the people who can give you the most accurate insight as to why this might be, are your customers. Create a page on your website that allows your customer base to leave feedback on your products and/or services. Alternatively, you could offer a free gift in exchange for people filling out a customer survey. Ask for people to share their experiences of using your product or service. Then ask them how they feel your business could be improved. The key is to ask the right questions. But you also have to be willing to listen to the answers, even if you don't particularly like what you hear.
If you want to survive in the world of business, you need to have the ability to get back up when things don't go according to plan. But if you're able to 'roll with the punches' and adapt the way you do things in response to change, you've got every chance of making a huge success of your business.