When you think of shipping containers, you'd probably imagine big steel boxes that are used for hauling cargo to various places. While that's their most popular function, they can be used for plenty of other purposes.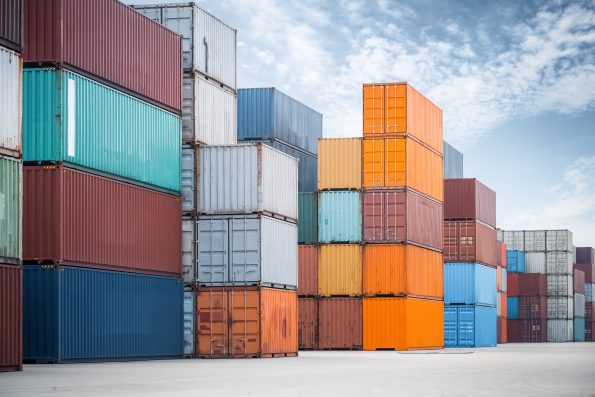 Several years ago, people began using shipping containers as the foundation for building their homes to save money and pursue a low-maintenance lifestyle. They serve as an eco-friendly alternative to traditional homes. But it doesn't stop there. Depending on one's creativity or imagination, shipping containers offer endless opportunities.
If you're interested in using shipping containers in the future, below are some of their most popular applications:
Restaurants Or Café
Do you want to launch a restaurant or a café near you without shelling out so much money to rent an expensive commercial property? If yes, consider going with a shipping container cafe or restaurant. The good thing about using shipping containers for your business is that it's time- and cost-effective. It can also make a huge splash in your community, especially if you've transformed it into a must-see local attraction.
Swimming Pool
Compared to most above-ground pools that are short-lived and weak, a pool made using a shipping container is more durable and much stronger. The skinny and long shape of the shipping container also makes it ideal for swimming laps. Usually, container pools are outfitted with a dropped-in liner or applied sealant to keep the water from contacting the steel walls. You'll also find the usual pool equipment like filters and pumps, although this may depend on the kind of pool system and chemicals you prefer to use.
It's also possible to bury shipping containers if you want an in-ground pool. However, this can be challenging. It's easier and cheaper to just install an elevated deck around the structure so you don't need to deal with the logistics of burying it.
Commercial Office
Some businesses are now starting to use shipping containers as their offices because of how convenient they are. Since they're affordable, you can purchase several containers to stack or create levels. If you're just getting started on your entrepreneurship journey, consider checking out some shipping container business ideas first to make sure you know what you're getting into.
Movie Screen Backdrop
In the movie making industry, shipping containers have been used as backdrops for various settings during particular scenes. These are very convenient because they can easily be transported anywhere. The backdrop's design can also be changed constantly just by painting or decorating it.
Art Gallery
If you want to hold an art exhibition in a studio or gallery, you don't need to look anywhere else because you can just use a shipping container as your art gallery. One of the best things about shipping containers is that they can easily be transformed to suit your concept or theme. They're flexible and easily customizable, regardless of what type of art you're interested in.
Medical Facility Or Hospital
Did you know that shipping containers can also be used as a medical facility like a small or mobile hospital? Aside from being inexpensive, shipping container hospitals make it more convenient for medical professionals to reach many places that require medical needs. The short construction time required for a shipping container medical facility is also beneficial and may help medical service providers reach out to patients as soon as possible.
Portable Toilet
A shipping container can be a good alternative for portable toilets, which can be used for outdoor events. With a shipping container portable toilet, it's also easy to place it anywhere it's needed. You can even make more of these and let other event organizers or companies rent it.
Homes
Another way to use shipping containers is to transform it into a small home. If you're a fan of lego or building blocks, you'll love how shipping containers look once they turn into stackable architectural structures.
Although it's a challenge to make a shipping container home, there are plenty of professionals and contractors who can help you out during the process. Just make sure to choose those who are experts in building tiny homes because they can help you can maximize the space.
Storage Or Garage
One of the common uses of shipping containers is as an alternate garage or storage area. Since they can be easily transferred from one place to another, you may keep it at your home either as a a shed in your backyard or as a supplemental garage. You can even add some features like insulation and ventilation.

Final Thoughts
The best thing about using shipping containers innovatively and creatively is that they're convenient and affordable. You can make virtually anything with any shipping containers—the only limit is your imagination. From using it as a small home to turning it into an above-ground pool, there's no doubt that a shipping container is far from a one-use wonder.