Technology has rapidly transformed the world we live in today, and few sectors have progressed as much as the healthcare industry. Today, the global healthcare market is valued at $11.9 trillion, and its significant size can largely be credited to technology. From improving medical procedures to enhancing patient experience, there's no doubt that technological developments will significantly impact the healthcare industry. One such technology that's had a massive impact on the sector is process automation. Described as using digital technology to perform a process or series of processes to accomplish a function or workflow, healthcare process automation has automated menial tasks, ensuring healthcare practices save time and money and focus on tasks that demand their immediate attention.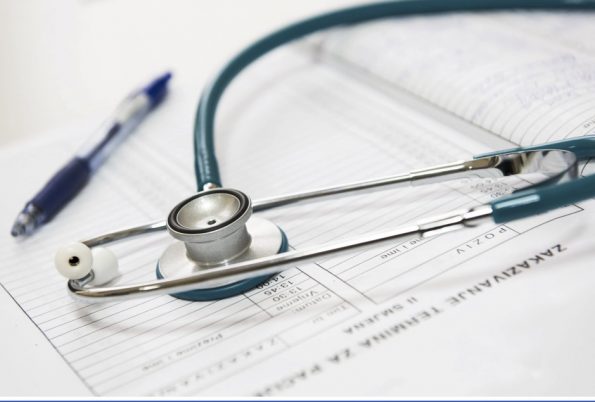 In 2019, the process automation industry was valued at $1.40 billion, and this figure is expected to reach $11 billion by 2027. It's safe to say that process automation's impact on the healthcare industry is massive and will continue to grow. Here are some ways it has changed the way healthcare practices operate:
Simplifying Insurance Claims
Processing insurance claims is a lengthy process that involves processing medical data and delivering on agreements to customers. The process of reviewing, approving, and paying out claims is a time-consuming process that forms the foundation of health insurance providers.
Insurance providers receive massive volumes of claims every year, and these providers must find efficient solutions that can boost their productivity and ensure claims are processed more quickly. Business process automation (BPA) can speed up the entire procedure by ensuring daily tasks are automated and streamlined.
For a business, investing in automated claims processing can significantly benefit health insurance companies and healthcare providers. It reduces inefficiencies and costs for all parties involved and helps healthcare organizations deliver excellence and customer satisfaction. Additionally, healthcare process automation executes menial tasks effectively and quickly, ensuring the organization is focused on tasks that demand specialized attention.
Speedier Appointment Scheduling
Implementing process automation can help streamline the online scheduling process. When patients make appointment requests, the automation can gather details, such as insurance carrier, diagnosis, personal preferences, and location accumulating them into a report and forwarding it to a professional who'll schedule the appointment.
This automation reduces the time call center personnel spend planning and scheduling appointments, which, in turn, results in more satisfied customers. Process automation also helps ensure the appointments are evenly distributed across the doctors' schedules.
Improving the Treatment Quality
With process automation, healthcare providers can collect countless data from their patients every day. From what medications they're currently on to their treatment cycles and personal information, process automation software can help providers accumulate, extract, and optimize data quickly and efficiently.
Once processed, this data can be used to generate valuable insights and analytics that allow healthcare providers to make better diagnoses and offer enhanced tailored treatments to their patients. All of this just contributes to better quality treatments for patients.

Carry Out the Release Instructions Process
Most doctors provide patients with medications and prescriptions after their appointments, and these are often accompanied by post-release instructions that need to be followed to ensure a successful treatment. It can become challenging for healthcare associations to ensure whether medical attendants provide accurate discharge insurrection to patients.
Process automation can help provide these attendants with discharge information and update patients when it's time to pick up their prescriptions. Similarly, hospitals and clinics can inform their customers when it's time to follow up appointments or any therapeutic tests or specialist meetings.
Moreover, in case of emergencies, process automation can inform healthcare providers when someone needs assistance. Thus, with process automation, healthcare providers can reduce readmissions and improve the quality of information they're providing their patients.
Enhance Revenue Cycle Management
At the end of the day, healthcare providers aim to improve their productivity and boost their profitability. This is why they need to optimize their revenue cycles and reduce the time it takes to process payments. Healthcare process automation can make it easier for providers to abide by their claim timelines, reduce errors, and overall process transactions more quickly.
Medical accounting involves multiple variables, and automation can ensure all involved parties, whether internal or external, work together to compile data. It helps organize all processes into a coherent framework that saves time and money.
Set up Self-Service Kiosks
Another area where process automation can help hospitals is by enabling self-service terminals. These self-service terminals automate check-ins and patient registrations, especially in emergency rooms where time is precious.
These displays allow clients to input their information and are often equipped with scanners to verify their health insurance cards and IDs. Once the system has a patient's responses, the relevant information will be input into a triage scheme, enabling hospital representatives to verify the information.
Better File Systems
Implementing healthcare process automation involves identifying outdated areas and systems and digitizing them. It can help eliminate paper records, extract data from files, transfer them to a file structure, convert scanned images to readable text files, and migrate data from system to system without any errors.
With all these records on a centralized system, it makes it easier for healthcare professionals to access them when required, ensuring they have a patient's full medical history at times of consultations and treatments.
Final Thoughts
Healthcare process automation can help your healthcare practice improve its overall efficiency and productivity, enhance clinical precision, boost patient satisfaction, and reduce human error. Ultimately, process automation can help any business cut costs and save time, money, and effort. It'll thereby improve the quality of care healthcare professionals provide and impact the industry tenfold.