In the world of ecommerce, achieving or maintaining a high conversion rate is the key to generating consistent sales and profits. No matter how good your marketing strategy is, if you can't convert visitors into paying customers then your online store will simply burn through vital advertising spend, without ever producing the result you desire. According to Invesp and based on recent studies, the average ecommerce conversion rate is around 4.31%. Reaching anything above this figure would be considered a huge success, with around 5 in every 100 visitors placing an order. However, achieving such success in your goal to increase ecommerce conversions is often easier said than done, particularly if you're new to web design and optimisation.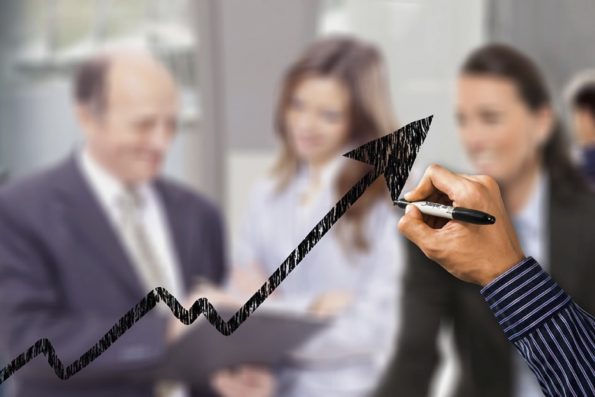 Luckily in this article, I'll reveal 8 simple tips to increase ecommerce conversions of your ecommerce store. Whether you use Shopify, WooCommerce or BigCommerce, implement the following techniques and you're almost guaranteed to see an almost immediate spike in sales for your ecommerce business.
Lower Your Prices
While it may seem damaging to profit margins, lowering your prices is a sure-fire way to increase your overall conversion rates and boost sales. Furthermore, by strategically lowering and then later raising your prices at the right time, you can significantly increase your conversion rates while also maintaining a healthy profit margin.
When you launch a new product for the first time, it's important to list it for the lowest price possible, either a minimal profit or break-even price. Once you've started to drum up some buzz for the product and generate sales, gradually raise your price to a rate you feel more comfortable with. The goal is to gain some quick sales history, customer feedback and reviews, before then adjusting your price to achieve a more healthy profit margin.
Offer Free Shipping
Amazon is the biggest ecommerce company in the world, boasting annual sales of over 280 billion in 2019 and growing. One of the biggest attractions to shopping on Amazon is it's free shipping and Amazon prime program, which comes with free next day delivery. It's a fact, the majority of customers look for and expect free shipping, particularly as same-day delivery has become increasingly popular.
Therefore, offering free shipping is almost common practice in today's ecommerce world, particularly when competition is so tough and the need to stay ahead of the game is very real. Don't worry though, offering free shipping won't affect your overall profits as you can simply work the costs into your final selling price.
Alternatively, you can go down the same route as Amazon by offering free shipping when a minimum spend is met. Not only will this minimise expenses but also encourage lager orders. You may also want to consider providing a premium or express shipping option for an additional fee. The more choice customers have, the better.
Provide Discounts
Let's face it, everyone loves a bargain, even if it's the smallest of savings. Offering first time buyers an exclusive discount in the form of a coupon is one of the most effective ways to increase your conversion rates and turn shy visitors into loyal customers. Whether it's 5% or 25%, providing new buyers with a discount gives a good first impression and solidifies trust from the beginning. It's also a smart move to provide existing customers with exclusive discounts, coupon codes or even freebies, once in a while. 
Use Live Chat
With a physical retail store, it's easy to engage with your customers and aid in closing sales. However, when running an online store, getting up close and personal is much more challenging. By enabling a live chat service on your store, you'll instantly regain the huge advantage of being able to speak directly to potential customers, answering their questions, addressing any concerns and encouraging orders.
From Shopify to WooCommerce, almost every major ecommerce platform has the ability to integrate or enable live chat, whether it's through the use of an extension/plugin or a built-in feature. While the best live chat solutions are usually paid extensions, some provide free versions which you can test out before committing to a purchase.
Improve Checkout Experience
Did you know that the average ecommerce checkout abandonment rate is just under 70% according to a collection of over 41 studies? A smooth, quick and seamless checkout experience is the key to maximising your conversion rates and closing sales quickly.
Furthermore, enabling guest checkout, the process of allowing customers to checkout without creating an account, will almost instantly result in more orders. Having to create an account, particularly one which requires personal details is often inconvenient for buyers who like to get in and get out quickly. 
Expand Your Range
The more products you have for sale, the more likely a potential customer will find something they love and make a purchase. In fact, some major retailers rely solely on addon products or complementary products as their primary profit increasing strategy. For example, while the profit margin on a TV could be 10%, the profit earned on a cable or aerial could be 40% or more.
Thankfully, by implementing a dropshipping model, you can quickly expand your product range, without investing a single penny on additional stock. Known also as product sourcing, dropshipping means sourcing direct from wholesalers and manufacturers, therefore eliminating the risk of traditional bulk buying. Find a reputable dropshipping supplier and you could double or triple your product line within a few days.
Encourage Reviews
According to Inc Magazine, research shows that 91% of people occasionally or regularly read online reviews, while 84% trust them as much as personal recommendations. Therefore, product reviews can significantly influence a buyer's decision on whether or not to make a purchase. It's important to encourage previous customers to leave a positive review, even if it means offering them a discount on a future purchase or exclusive offer. 
Extend Your Returns Policy
Extending your returns policy is a powerful way to build trust with your customers and encourage more purchases. While in most cases the legal requirement is to offer a 14 day returns policy at minimum, why not extend this to 30 or 45 days which may help increase ecommerce conversions?
Almost every reputable company has a 30 day returns policy. Therefore offering 45 days is a guaranteed way to get that edge of your competitors and draw in more sales. Put it this way, if you had the choice of 2 companies to buy from, one of which offered 30 day returns while the other 45 days, which would you go with? 
Overall Summary
From extending your returns policy to enabling live chat or offering free shipping, there are several proven ways to increase the conversion rate of your ecommerce store. No matter how much you spend on marketing or advertising, if you don't invest time testing, learning and tweaking things to increase ecommerce conversions, then you could be missing out on a ton of sales.