If your business isn't already significantly investing in blogging, it's something you should put your time and attention towards. Blogging is a communication tool that allows you to connect with prospects and clients in an authentic way. Blogging is a cornerstone of present-day digital communication.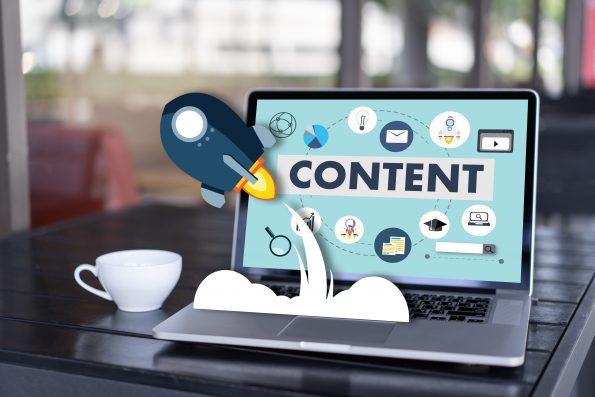 According to the Content Marketing Institute, 80% of people identify as blog users. Fifty-three percent of marketers say creating blog content is a top inbound priority. Companies that publish 16 or more blog posts a month get almost five times more traffic than companies that say they publish 0-4 monthly posts. 
The following are some of the specific blogging benefits for business. 
1. Boost Your SEO
When you create content, your goal is to provide value to your readers first and foremost, but you also want it to rank well. 
Google ranks pages based on how authoritative it sees them as being, so you need links coming from relevant pages that are on other sites. 
When you're creating great content, then it's going to get organically shared, and that's going to get more people linking back to it. 
This is all going to help drive traffic to your site, and when you're driving traffic to your site, then this means more people are learning about your brand and business. 
Blogging is an inbound marketing strategy that is classified as being part of the attract stage, for the most part. This is when people become more familiar with your ideas, your brand, and your opinion. 
Most blogs should represent an answer to queries that your prospective customers might have that you can answer in an authoritative way. 
One study found when a business has a blog, it gets around 55% more website visitors than businesses that don't. 
2. Conversions
Advertising has more of an immediate effect as far as paying off for your business than blogging does, but blogging can, in the long run, end up being more valuable. Most corporate blogs won't see an ROI on their efforts until they've consistently blogged for 6-12 months. 
However, blogs, as they grow, have a longer lifespan than what you'll get from a paid ad. 
There are three stages that come with capturing a customer. There's awareness, consideration, and decision. When you look at the benefits of blogging, they can be helpful across all three. 
As an example, if you have a blog post with tips, you can create awareness. Then, if you have how-to guides, you can encourage customers who are in the consideration stage. 
Finally, with testimonial-based blogs, you might help a customer make a final decision. 
3. Position Yourself as an Authority and an Expert
When you're writing blogs, it gives you a chance to establish that you're an authority and an expert in your niche or industry. 
You want to make sure that readers feel a sense of trust in you, and blogs can help establish that you're sharing knowledge with your readers. 
You come off as transparent, as well as being a go-to resource. Users who read your blog on a regular basis are going to develop a natural relationship with you. 
You have to, in a modern and digitally driven world, build trust with your customers before you can sell them anything. That's how you begin to build that relationship—through blogging. 
4. You're Creating Value
When you're blogging, you have to make sure that the content you're creating is going to be something that will add value to the lives of your readers. 
No one is going to be interested in a brand that's pushing sales more than anything else. 
Blogging helps you differentiate yourself because you aren't using your content just as a way to make sales. Instead, your content is a way to deliver true value for your customers without asking for anything in return. 
What sets you apart becomes your ability to create a better customer experience than what your competitors are delivering. 
5. You're Building and then Reinforcing Your Brand
When you have a blog, you can go as far as you want in deepening your brand identity. It's up to you how you showcase your brand and the voice that you take on. You can't build brand awareness if you aren't putting resources into the promotion of your business. 
Again, if you're creating content that's valuable for readers and users, then search engines are going to start to rank it. That translates to brand visibility. 
6. A Blog Can Be a Source of Feedback
If you use blogging as a way to connect with your customers, you can also let them leave comments on your posts. This becomes like your own form of market research through gathering feedback from real people. 
You can encourage your customers to share their experiences with your products or services or simply comment on your blog pages. 
Then, in an approach that's like social listening, you're able to then adjust your advertising and marketing strategies based on the feedback and engagement of your posts. 
7. Collect Emails
When you're a business owner, you can use your blogs as a vehicle to collect emails from potential prospects. You can ask visitors to subscribe to your blog posts if they want to see more of your content, and then you can add the users who sign up to your content marketing funnel. 
This gives you access to then emailing them with promotions and communications on behalf of your business. 
The more touchpoints you can put in place with a customer or a prospect, the more chances of conversion happening. 
8. Blogs Can Be Part of Your Social Media Strategy
Finally, you're constantly trying to come up with social media content, it gets overwhelming. Social media marketing that's organic is going to be powerful as part of your strategy. Your blog posts are something you can repurpose for social—for example, you can take some of your most popular blogs and then turn them into an infographic.