According to the statistics, in 2020, there were 31.7 million small businesses in the United States. How can your company stand out from such a huge amount of competitors? You just need to learn a few simple and cheap marketing tactics that help you improve the brand visibility of your business.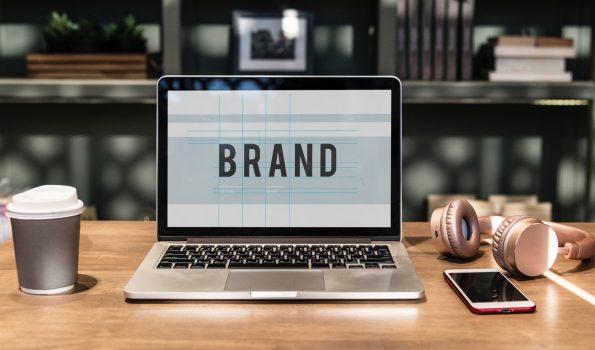 It's very important for small businesses to be visible in Google search results. If your company isn't at the top of the search results, your potential customers сan't find your website, and you can't make a profit.
You should also consider creating a mobile-friendly website, as this is a more convenient option for most users to access the internet. But this is only one of the secrets to improving brand visibility. Now let's talk in more detail about what brand visibility is and how you can increase it.
What Is Brand Visibility and Why Is It Important for Local Businesses?
Brand visibility is the level of consumer awareness of the company or the product, as well as the ability to distinguish a brand among many other businesses.
"What is the value of brand visibility?" you may ask. Awareness is important for any business because it determines whether potential buyers are paying attention to your company and products
7 Ways to Increase Brand Visibility for Local Businesses
1.
Update your company data in Google My Business
The main brand market visibility source is its presence wherever your customers are. In the past, it could be newspapers or billboards. But now it is a presence on Google.
You can register your company in the Google My Business service absolutely free. After registering, you can update your brand information, add photos and respond to customer reviews.
2. Build brand awareness while staying mobile
It's not a secret that shoppers these days use their mobile devices to find local businesses. Therefore, your website must be mobile-friendly because smartphone users have a tremendous potential to build brand awareness.
3. Manage your reputation
It depends on your web reputation whether new clients will turn to you. Positive reviews for your company are good but don't forget about negative reviews. Create an effective customer review strategy – judicious handling of bad reviews can help increase your business's visibility.
If you think processing reviews is wasted time and effort, you're wrong. Most users trust companies based on their products' reviews.
4. Local SEO
When a potential customer turns to Google, who appears at the top of the search – you or your competitor? Search engine optimization is necessary for every company to be competitive on the internet. But a presence in search results can't be enough if your business data appears below the third page.
SEO (search engine optimization) is a set of promotion techniques that helps you advertise your business for free. If you're a newbie in SEO, you can check out Moz's beginner's guide. This guide will teach you how to use SEO to boost your website's presence on Google.
5. Create a brand message and voice
Researching your target audience, you can use this information to start building your brand message and voice. Your brand's voice is often driven by your company's mission and industry, not just the audience. It is a reflection of how your brand communicates with customers. For example, your voice can be informative, friendly, or professional.
Your voice manner also helps you create your brand message, giving your audience an idea of ​​who you are and enabling you to connect with them on an emotional level. Therefore, it should be simple, concise, and clear at a glance.
6. Advertise on social media
The number of different social networks is growing. Determine which social network is best for your business and focus on it to run marketing campaigns. For example, if you are a company focused on creative industries, Instagram or Pinterest might be a good choice for you. Study where your target audience is focused and develop in the same direction.
7. Consistency is the key to success
The best way to increase your brand visibility is to keep your message clear, concise, and understandable. Your goal is to get customers interested in learning more about your business, not confuse and alienate them.
Conclusion
The higher your brand awareness level, the more sales your business has. It also prevents your competitors from increasing their market share. If you are ready to surpass your competitors, now is the time to build your brand awareness.