Many people today are earning money from home. With a flexible schedule, anyone can earn a decent income without the hassle of a commute or traffic. Whether your goal is to earn all your income from home or if you just want to generate a passive income source, or augment your current earnings, there are many ways to do a side hustle. There are many websites, such as Prize Rebel, which offer various ways to earn money online.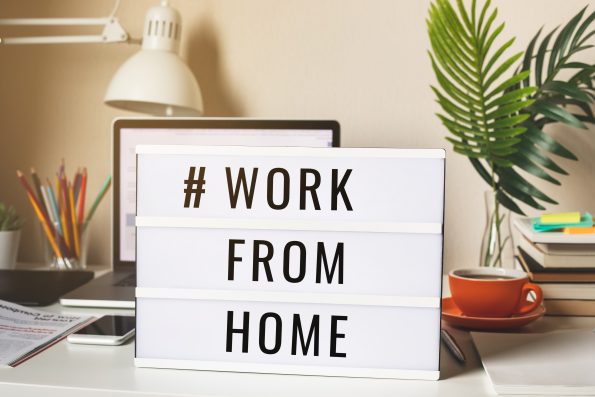 Here are some legit ways to earn money from the comfort of your home:
Earn money by blogging.
Today, blogging isn't only for bored people who are looking for an outlet for their thoughts and ideas. Many bloggers earn a decent passive income sharing their skills, interests, and passions.
Your blog should start from your hobby, passion, or whatever niche you find interesting. If you have a unique view of the world, or if you're an expert on a subject matter, you can share your thoughts to others easily by creating content. Of course, this kind of income will take time as your following increases but if you're consistent in making unique content, you'll eventually make a decent passive income stream.
Answer surveys.
Many companies will pay for your opinion. Take paid online surveys and help companies know more about their consumers' preferences and motivations. Be careful though and only provide honest answers since these can affect a company's decisions. There's no need to spend long hours doing this as you can devote only your free time in answering questions to these surveys, which can take as little as 2 to 20 minutes. Although doing this alone may not make you rich, you can sign up with survey companies and earn decently.
Be a tutor.
Online tutoring is another way to earn money online by teaching a subject you're an expert at. Unlike online classes that cater to hundreds of paying customers, virtual tutoring usually allows you to work with one student at a time. But if you want to earn more, you can always take on more students that your schedule will allow.
For this work-from-home idea, you need to stick to subjects that you can teach very well. Using a credible platform, you can create your sessions, price your services accordingly, and promote yourself. There are various websites that offer virtual tutoring and they pay either by the hour or by session. It's best to check the website's system requirements before proceeding.
Sell unused or unwanted materials.
On top of earning from your professional skills, you can also declutter and sell your unused stuff while clearing your space. If you're planning to work full-time from your home, you can earn money from unwanted things while clearing space away for your home office. Think about outgrown kids clothing, sporting materials, out-of-fashion clothes, jewelry, unwanted furniture, outdoor equipment, or even your extra car.
There are websites to help you sell preloved items such as eBay, Craigslist, or Amazon, to name a few. Or, if you want it the old-fashioned way, you can host a yard or garage sale, too.
Be a freelance writer.
There are countless people around the world earning extra money by writing. Some of them are even writing full time. If you're a natural writer, there are many ways to earn money online by using your talent. Numerous websites post writing job openings every day and you can choose to apply to these positions depending on your availability and skills. It's highly recommended to have your own home office if you decide to take this route. Invest in a comfortable chair, good lighting, a reliable laptop, and a reliable internet service provider.
Apply as an editor.
If you're a proofreading and grammar expert, you can use these skills to earn money online from home, too. Although not all writers can be good editors, these skills usually go together. You can apply as a freelance editor, which allows you to take editing jobs during your free time. You can also take on project-based jobs or full-time editing jobs.
Be a pet sitter.
If you love dogs or other animals, you can start a pet sitting business at home. Just make sure to invest in commercial insurance, accounting and bookkeeping, and perhaps legal services to start this kind of business.
Final Thoughts
Whether you're a stay at home parent, a student, or somebody who just wants to have additional income, you can look for legitimate jobs and earn money from your home. Of course, you want to avoid scams, which will ask you for money before you can earn some. The jobs discussed above as just a few of the things you can do to earn money online without going outside your home.