In the United States, approximately 2.7 million nonfatal and 4,750 fatal workplace accidents occur every year. While some industries are more dangerous than others, there are still a lot of things startups can do to reduce the risk of a workplace accident or death that occurs on-site.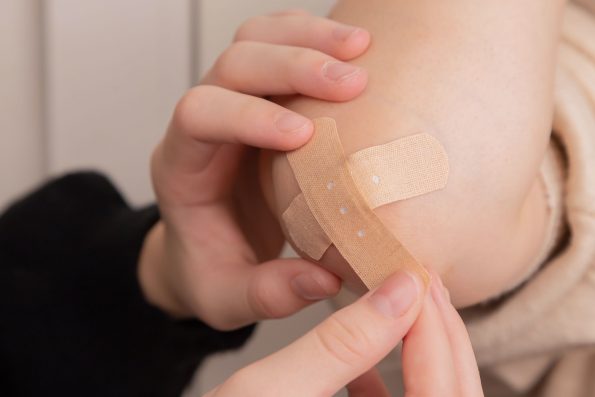 Image Source: Unsplash
What Happens After an Employee is Injured in the Workplace?
While it's important to prevent workplace injuries before they occur, that won't solve the initial workplace accident. If you have a risk mitigation plan, along with enough savings to cover any unexpected costs or fees, then you can support the injured worker in their time of need.
If you don't have a response plan, you should put one in place ASAP. Note that worker's compensation insurance doesn't just support your employees; it also provides liability coverage if the employee decides to sue. By following basic safety precautions, you'll avoid this outcome.
However, if you are found negligible, a workplace injury attorney may still be hired to help your employee recover from a work-related injury. This could result in fines, bankruptcy, or jail time.
Why is Accident Prevention Important in the Workplace?
Accident prevention is essential if employers want to keep their employees and businesses safe and healthy. Creating and enforcing an accident prevention policy can avoid damage to buildings, injuries to employees, lost productivity, a negative reputation, and legal issues.
A protected and valued employee is more likely to perform well on the job, which helps your startup run smoothly. If an employee is injured, they'll require time off, which affects profits.
But, more importantly, all employers are responsible for keeping their employees safe. If you're unable to provide adequate working conditions for your staff, either due to lack of care or money, then your company should cease operating until you improve your safety standards.
How Can You Promote a Safety Culture in the Workplace?
One of the most important things you can do as an employer is to encourage a culture of workplace safety. Your employees will follow your lead when it comes to risk prevention, so it's important to be clear and concise when it comes to workplace health and safety procedures. 
Here are 5 things you can do to keep your staff safe from potential harm found at work.
1. Provide Training and Education
By offering safety training and education, you're showing that you care about your employees' well-being. Employees who are well trained (and attend refresher courses) are more likely to embrace a safety culture and be informed of the dangers if they don't follow proper protocol. 
2. Use a Top-Down Approach
If your employees see management being unsafe or asking employees to work quickly, they're encouraging bad behaviors. To meet quotas, some employees may ignore safety precautions and get hurt. Make sure everyone takes safety seriously, regardless of their job position or role.
3. Consult Your Employees
Your employees are often aware of the dangers surrounding their employment. If you consult with them when you create a workplace safety policy, you're more likely to establish an effective protocol that aligns with their daily tasks. This makes them more enthusiastic about safety and workplace accident prevention.
4. Encourage Open Communication
Depending on your industry, the chances of a sudden emergency are slim. When a problem does occur, they may not know what to do. An open communication policy will empower your team to ask questions and adequately prepare for any accident or injury, no matter the severity. 
5. Create a Subsidy Program
Some employees won't have the money to replace their equipment or stock up on safety essentials when they're hired. A subsidy program can provide employees with enough cash flow to afford high-quality safety boots, protective clothing, and equipment when they need it to prevent a workplace accident.