Are you a small business owner? If so, you know how challenging it is to maintain proper cash flow, ensuring every business operation continues seamlessly. Therefore, it's no surprise that cash flow issues, alongside lack of business funding, are among the most common reasons why most entrepreneurs operating small businesses fail. This consequently makes it appear unattractive to start a small business due to the notion that the chances of being successful are very slim.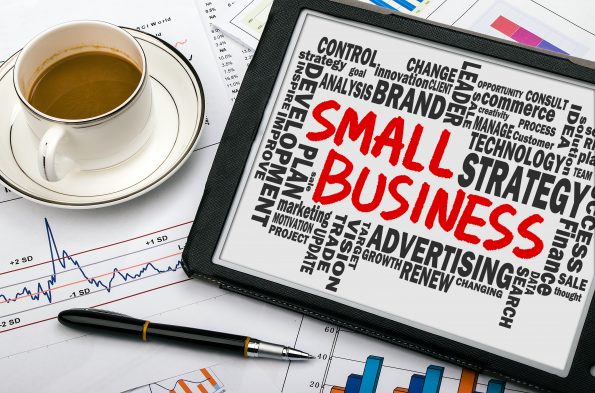 However, this needs not to be the case as there are ways of getting the funds required to ensure your business's continued operations.
To turn your dreams into reality, here are five ways of funding your small business projects:
1. Small Business Loans
While banks are very cautious about lending to small businesses, you should still try to apply and see whether you can get a loan. However, you need to prove to the bank that your business is gradually starting to generate revenue. By doing this, chances of qualifying for the loan are higher, especially with most banks nowadays open to giving out small business loans.
Therefore, when looking for funds between USD$5,000 to USD$500,000, for instance, you should consider approaching traditional banks to get the needed business funding.
You can also opt to receive a term loan, a type of trade finance, which is a long-term debt that includes overdraft facilities and commercial mortgages. This method of financing your business is deemed to be a lot more sustainable since it's backed with collateral.
2. Consider Family and Friends
Before you seek external business funding, it's best first to consider requesting your family and friends for help. Whereas you might find this to be somewhat intimidating, you need not have any concerns about it so long as you have a solid business plan to prove your company's prospects. Here, you should state how you're going to make money, the products you are selling, and the price of goods and services you intend to sell.
You should also state whether the funding will be a gift, loan, or investment in your business.
3. Crowdfunding
Another excellent way of raising funds for your small business is through crowdfunding. This process entails raising funds from various people or forums. The best thing about this is that there are numerous crowdfunding options on the internet.
During your crowdfunding campaign, the most crucial thing that potential investors look into is how well you pitch your idea. However, while your pitch is vital during such moments, your idea and how you intend to execute it also need to be top-notch.
One of the reasons you should consider crowdfunding as a way of raising funds for your small business is because you aren't required to give away more equity. This added flexibility is something you don't get to enjoy when seeking external funds from venture capitalists. In contrast, venture capitalists' focus is on guaranteeing bigger profit margins and not the success of your business. For this reason, crowdfunding has become increasingly popular due to its more attractive terms.
4. Angel Investors
If you're struggling to get the funds for your small business from traditional banks or other alternatives, consider approaching an angel investor – wealthy individuals who are open to investing in your business in exchange for an equity stake. Usually, such investors boast a lot of expertise and experience in that industry and are in search of other opportunities relating to that particular industry.
Nonetheless, finding an angel investor can be somewhat challenging for such individuals who want to maintain a low profile. Thus, be ready to do comprehensive research on the potential angel investors within a specific industry. Moreover, you can ask financial advisors or other business owners if you're struggling to land an angel investor to invest in your business.
The best thing about angel investors is that they offer you guidance, thanks to the immense experience of doing business in the industry. Furthermore, they have established connections within the industry that they can use to open up new opportunities. This financing option is an excellent choice as you benefit a lot more than getting the funds needed for your small business.
5. Bootstrapping
Another popular way of raising funds for your business is self-funding. Bootstrapping entails using your personal funds to operate your business. This option, sometimes, is the only go-to way of sourcing the funds needed due to the challenge of attracting external investment since there's evidence of traction and possible success of your business.
The various ways of getting money for self-funding include mortgages, no or low-interest credit cards, and personal savings. It's advisable to get a free credit report card to assess your financial standing, hence knowing the potential interest rate to be charged for bank loans.
Bottom Line
It's no doubt that sourcing funds for your small business are often quite challenging. However, reading through this article has provided you with valuable insights on how to get money in order to finance your business operations. By getting business funding, it becomes likely that your business will be successful in the long-run.