If you watched the news during the past 18 months (and, let's face it, most of us had very little choice), you will, of course, be aware of the social platform TikTok. Since its launch in 2016, TikTok has amassed a staggering one billion users worldwide.  With the brand rarely out of the headlines during the pandemic, you'd be forgiven for thinking that the platform is the domain of school children and attention seeking celebs but, this is far from the case. A huge number of brands, including some big hitters such as Nandos, BMW and Marvel, have taken to the video platform to improve their visibility and gain new customers and, in this article, we'll show you how to embrace TikTok marketing and find your voice on TikTok.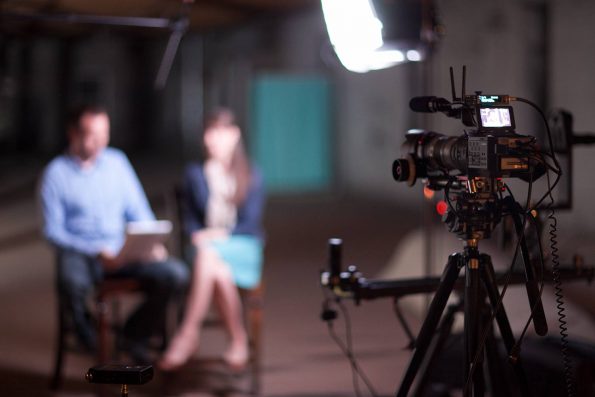 There are many new and constantly developing eCommerce tools on TikTok for advertisers and brands alike, which can be incredibly beneficial for finding your niche on this fast-growing platform.
Ticking the strategy box
If you're looking to harness the power of TikTok marketing for your brand, the first thing you need to do is to put together a proper, comprehensive strategy, starting with your customer profile.  The majority of TikTok users are between 13 and 30 years of age and, so, if this isn't your target customer, this may not be the platform for you.  Within your strategy you need to think about the kind of content that your target customer will be interested in, based on their profile.  With so many brands on TikTok, there's a good chance that your product, service or message is already on there and, so, you'll need to focus on what makes your offering different.  When creating your strategy, it's important to include holidays and other important events in order to figure out how you're going to reach people during these times.
Leader of the pack
Building a community is of paramount importance if you want to succeed on Tik Tok – and you'll need to flash the cash in order to do it.  While authentic, unfiltered and unpaid content remains the most popular on TikTok, this won't do you much good if you don't have a following.
For this reason, it's a good reason to start your Tik Tok journey with some killer sponsored posts to help you to get the ball rolling.  Footwear brand, Crocs, did just that to great effect when it launched with its #ThousandDollarCrocs challenge, during which the brand requested that users share their customised $1000 crocs.
Getting off to the right start is crucial for your TikTok marketing success and, a lot of brands choose to invest in the services of an influencer to help them on their way.  While this can be really effective, try to limit the number of different people involved in your content so that you don't inadvertently 'muddy the waters' of the voice of your brand.
Click and connect
Now that you've created your community, it is time to tap into the hive mind in order to solidify your brand voice.
As with other social media platforms, TikTok is not a one way street and, in order to turn your followers into fans, you need to properly engage with them on the platform by commenting, sharing and liking their content.
As well as helping to build a dialogue with your followers, sharing content by like-minded people will take some of the pressure off while you create your own.  76% of social media users say that they would choose a brand that they feel connected to – with 57% saying that they're likely to spend more with a company when there's a connection.  When you start engaging with your following, there's a really good chance that they'll return the favour.
Show and tell
Now we come to the star of the show – your TikTok content and, there are a few things to think about here.
First, your content should always be consistent in terms of your branding and tone of voice.  The idea behind branding is that your company has a unique and easily identifiable identity – which means paying attention to detail when it comes to being consistent.
Secondly, your content needs to resonate with your followers while staying true to your branding.  While we've mentioned that unfiltered content rules on TikTok, it is, nonetheless, worth investing in some decent equipment to make your videos stand out and look professional. You'll also want to spend some time checking out your competition to see what they're doing well – and then do it better! 
Finding and creating the right content for your TikTok account can be incredibly tricky and, if you're new to the platform, it's always a good idea to give yourself a head start by hiring a professional, experienced TikTok advertising and marketing company.  
Track and trace
Putting out great content on TikTok is one thing but, that's nowhere near enough.  If you want to succeed on this incredibly competitive platform, then optimising your TikTok marketing and advertising content is key. 
As with any other kind of social media advertising, you need to be continuously optimising your content for the best results.  You do this by getting serious about your analytics and A/B testing to help you figure out which content is working well for you – and which isn't.   The results of this testing will help you to put together a road map for your future strategies and to paint a picture of the things that your all-important followers want to see from you.
C
onclusion
TikTok marketing offers brands an extremely effective way of reaching a huge number of people at a relatively reasonable cost.  Consumer statistics show that video is still very much the way forward when it comes to marketing your brand and, the great thing is that you can optimise this by creating TikTok videos to be shared across all of your social media platforms. 
As we've mentioned in this article, consistency is key and, therefore, it's a good idea to put your brand voice stamp on your content by using the same presenters for each piece of content.