Data analytics is a crucial component of any business's success today, thanks to the mountains of data available from hundreds of touchpoints with consumers. IDC predicts that by 2025, the amount of data produced across the globe will expand to 163 zettabytes, with 60% of that data being created and managed by enterprise organizations.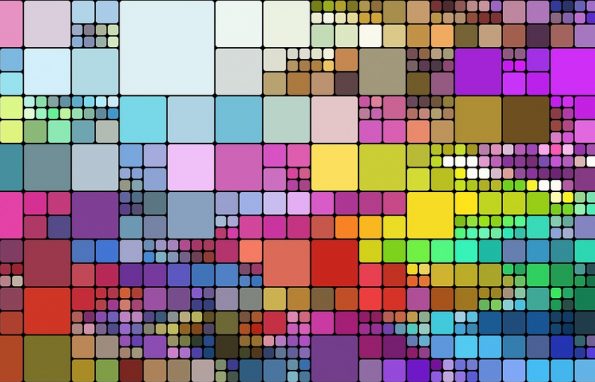 Even smaller businesses that operate websites, points of sale in physical locations, and social media accounts can generate terabytes of valuable data.
However, simply looking at raw numbers can lead to frustrating sessions scanning through spreadsheets, and even organizing it into basic databases can leave some questions unanswered. Business intelligence and analytics offer companies the ability to better derive insights, but to truly get the most out of data, it's important to visualize it in creative and informative ways.
On the surface, visualization software may seem like an unnecessary expense, but here are five ways any organization can benefit from successfully visualizing their data.
It Lets Team Members Directly Interact with and Manipulate Data
To sort through massive databases with thousands of data points, one would most likely need a degree in data science. However, every part of an organization needs different things from their data, leading to difficulties when it's not presented in a relevant manner.
What's more, different team members may be interested in different things in the same data analytics set. Offering a powerful visualization tool simplifies data sets and makes it easy for individual stakeholders to understand the data in a medium that is easily comprehensible and specifically suited to giving them insights and new perspectives.
The ability to connect different data into graphic visualizations also lets team members find unique correlations and new ways to measure existing processes. According to some reports, data visualization makes organizations 28% more likely to find timely information.
It Helps Organizations Process Data More Quickly
Understanding massive amounts of data can become significantly easier when that data can be visualized as more than numbers on a page. The human retina can transmit roughly 10 million bits of data per second, and 90% of the information we receive is visual.
Also, about two-thirds of the world (or 65%) are considered visual learners. With that in mind, data visualizations offer a logical next step to building elaborate data warehouses and reporting tools.
Even when it comes to simplifying data, visualizations offer significant advantages due to how easy they are to comprehend, and how much they speed up the process of deriving insights on fresh data. It likewise reduces the need to have staff that parses and prepares data analytics for presentation before reaching individual team members. Not only do data visualizations give users more access, they also offer faster results.
Visualizations Are a Key Component of Predictive Analytics
Perhaps one of the biggest benefits of data visualizations is that they can more clearly highlight important trends and problems in a comprehensible way.
Even a simple line chart can illustrate sales progress more easily than six separate spreadsheets per month, or even a text-based report on a dashboard. This trend-finding advantage is a crucial ingredient in making smarter and faster decisions about the future.
Combining data visualization software with predictive analytics gives organizations a new perspective when making key forward-looking decisions. Historic sales trends or misunderstood analytics can be revealed and offer better data to make the right decision based on fact rather than instinct.
It Offers a More Granular Look at Data
Data offers a wealth of insights if you can break it down into more easily digestible units. Raw data and even reports are limited in how deep they let users go in their research. Reports are static, and therefore give users simply a snapshot of data at a specific point. Raw data is difficult to navigate and bore into.
On the other hand, dynamic visualizations let users layer data onto itself and provide significantly greater depth. For instance, a sales report may hold yearly or quarterly sales figures, but it may not reveal much beyond that. It might show regional sales as well, but in terms of specificity, it may be sorely lacking.
But including dynamic visualizations allows users to manipulate data to find regional sales data by date, or compare sales data to external factors, or even dig down as deep as individual sales, all within a single visualization.
It Unifies Data Narratives
One underrated aspect of visualizations is that they can help create a stronger narrative for organizational data. A major issue many organizations have is that data analytics becomes siloed in different applications, data streams, and tools, and thus when put together creates a confusing picture. This decreases the value of data, as it doesn't combine well and therefore can't tell much beyond the easily obvious.
On the other hand, data visualization lets companies create a concise narrative around data, combining different sources and showing how it impacts different teams, and how each team works with others.
More importantly, it centralizes and unifies data so that it speaks the same language. Instead of spending hours sifting through different reports, visualizations offer a more accessible alternative.
Making the Most Out of Data
No matter how organizations use data analytics in their operations, data visualizations can most likely offer an enhancement to the status quo. By offering users more control over their own analytics and providing a quick and easily digestible format to absorb data, visualization tools also empower better and faster decision making.