Sometimes things go wrong in life and in business. And sometimes, getting a business or personal line of credit can make it right. But what if your credit is less than stellar? While there are options if you have bad credit, it might mean taking a line of credit (LoC) that has higher rates than you were hoping.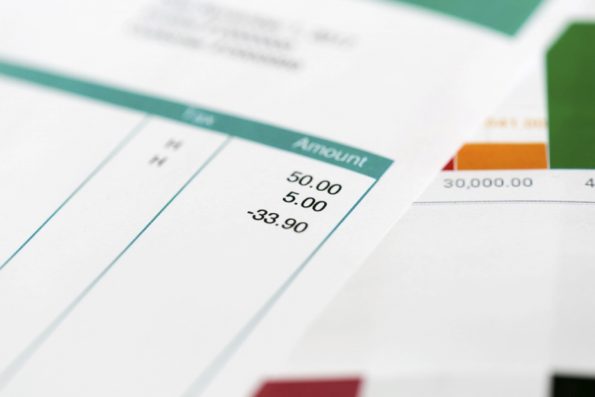 With this in mind, paying off your LoC as fast as you can helps you manage how much these rates cost you. If you decide to get a line of credit with bad credit, check in with these tips below. They'll work whether you get a personal LoC or one for your business!
1. Stop Using it for Everyday Expenses
Sure, you get your LoC to help cover an unexpected emergency expense. But once you have it, it might become a normal part of your budget. If you use your LoC as a stand-in for cash, you can easily start using it on everyday expenses. This is a quick way to build up unnecessary debt.
Adding to what you owe as you try to pay off your debt doesn't make much financial sense. If you want to get serious about paying off your LoC, you need to wean yourself off of using it outside of emergencies.
2. Readjust Your Budget
A budget paints a clear picture of where your money goes each month, so you know what changes you can realistically make to master your cash flow.
The changes you want to make should help you avoid relying on your LoC outside of unexpected emergencies. It may even help you pool more towards making payments.
3. Pay Your Bills on Time
Paying bills on time is a simple yet effective way of controlling your finances. It means you get to sidestep the following consequences:
Penalties for being late
Finance charges and interest fees for carrying over a balance
Potential negative entry in your file if your financial institution reports your late payments
4. Make Additional Payments
Ignore the temptation of a minimum payment. It might sound like a great idea, but it ends up costing you.
By making a minimum payment, you'll carry over a balance. Interest accumulates on this remaining balance — as will any finance charges — which may take longer to pay off.
Instead of the minimum payment, look to your budget to figure out how you can make larger payments or additional payments against your balance. Making additional payments towards your bills may:
Reduce debt
Increase available limit
Decrease interest charges
5. Don't Close it
Eventually, the day will come when you'll see a big, fat zero in your owing balance. This will be a satisfying moment showing all your hard work has paid off!
You may think the natural next step is to close it but reconsider this: if another unexpected emergency comes down the line, you'd have to apply for another LoC to access funds.
By keeping your LoC in reserve — in other words, keeping it open but not charging anything to it — you'll have that security of an LoC at your disposal. You won't have to waste time reapplying.
Bottom Line: Stick with it!
A line of credit for bad credit may come with higher rates.  Do your best to pay off your LoC quickly, so you can manage what these rates end up costing you.