To market your product successfully, it is important to capture the interest and fulfill the needs of your clients. Embrace compliments and criticism in a positive manner and as a stepping stone to creating noticeable products.  There are many marketing tools that help the your marketing plans create more impressions and be more effective. Some are digital marketing focused, and other more traditional techniques align themselves with current cultural trends such as healthfulness, green causes, and sustainability.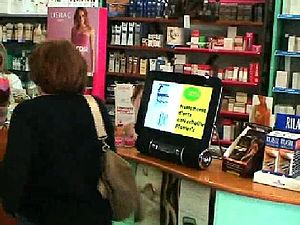 For example, a famous saying concludes that water, as a natural element of Earth, is the elixir of life. Everyone has the right to enjoy the sweetness of water given by nature. However, not every source of water is free from contaminants and harmful bacteria. We have sources that bear an array of diseases owing to various pathogenic microorganisms, primarily in the structure of bacteria. So how can you create a marketing program out of this theme?
Most people have opted to carry their own distilled water from home to curb the spread of water diseases. This has increased the need for an aluminium water bottle. Crystal Beverage Company makes unique and customized water bottles that catch your attention and express your personality. As one way to build on sustainable, health focused products, here's a look at some useful marketing tools:
Embrace pre-launch giveaway
For your product to capture the eyes of potential clients, create excitement and expectation before the release date. Weeks or even months before launching the product, start contests and pre-launch giveaways. Be creative, have winners pose for photos with your products, and get them posted on social media. The faster your product becomes viral, the easier it takes to venture into the market. Additionally, opt to give winners extra points, discounted rates, and other awards for bringing in friends.
Increase your SEO visibility
Get your organic visibility on point by embracing the latest SEO techniques. Create a well-positioned and detailed website that gives you a traffic base on search engines. Additionally, create sites to enable you to communicate about your new product to the world. For the search engine optimized to succeed, work on giving your readers useful information.
Focus on keywords, Meta descriptions, and opening paragraphs. For the keywords, focus on creating ones that capture the imagination of your potential clients in terms of search words. Meta descriptions should summarize your product value attractively. Lastly, your opening paragraphs should capture the interest of the likely user.
Create shareable content
Consistently creating content is a reliable digital marketing strategy. Invest time writing high-quality blogs talking about your products or services and other related topics. Make the content highly informative and interesting for readers. The goal of creating shareable content is to bring more traffic to your website regularly and increase its visibility among search engine rankings.
Have a robust customer service
Over the years, most clients have gotten used to getting instant answers through online chats 24/7. Create a robust customer service team that knows your pre-cuts on their fingertips. Your company representatives should be empathetic, patient, and honest to offer clients the best advice and experience they deserve.
Embrace Email Marketing
Email marketing tools provide you with an elaborate digital marketing strategy that captures a wide array of clients. To become successful and effectively implement an email marketing strategy, create a detailed database of your clients. Collect enough information about your clients, ranging from residence, age, previous products they love. Use the collected information to create a unique and personalized messaging strategy that captures each client's interest. It makes them feel special, and in return, they may refer your business to their family and friends.