Independent entrepreneurs who've successfully transitioned from traditional 9-to-5 employment are quick to extol the benefits of working from home. A home office  allows self-motivated entrepreneurs to make their own schedules, avoid office politics, laser-focus on the task at hand, and even conduct meetings more effectively.
Imagine that.
But let's be honest: not everyone who attempts to run their own business out of a home office succeeds. Entrepreneurship is no walk in the park, and being your own boss in your own domain presents a host of special challenges.
So, what can determined entrepreneurs do to increase their at-home enterprises' chances of flourishing? These five success tips offer a road map — although, as with any journey, your mileage may vary.
Outfit Your Home Office to Exacting Specifications
Your home office is your professional domain; you're likely to spend more waking hours here than anywhere else. Why wouldn't you make it as comfortable as possible?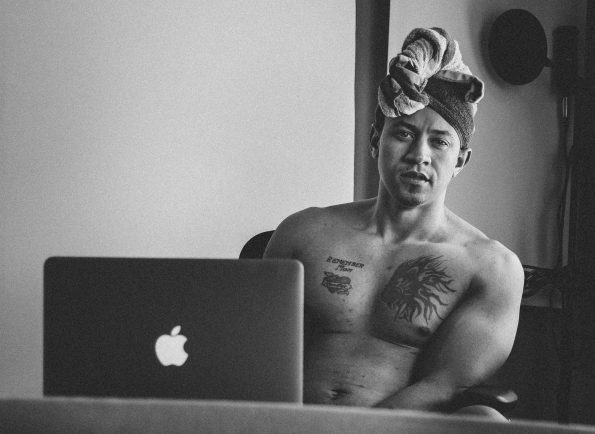 Whatever you need to do to ensure that your home office is a place where you can turbocharge your productivity, no matter what's happening in your personal life, make it happen.
Choose an Occupation That Gets You Out of the Home
If a carefully optimized home office isn't enough to take your productivity to the next level, consider a work-at-home opportunity that combines the fulfillment of helping others with the potential to earn legitimate profits. As we learn from ABC Fundraising, full-time fundraising distributors — those who sell high-profit fundraising products to charities and other organizations — can earn anywhere from $500 to $5,000 or more per month while working from home. 
Stay Organized — Really Organized
As your work-at-home enterprise grows, keep it organized. Invest in a meticulous physical filing system, comprehensive digital backups of key files, and off-site storage as necessary to keep everything in order. A home cleaning service may come in handy for better office organization.
Set Up a "Satellite Office"
For a change of scenery, consider opening a "satellite office" at your local coffee shop or coworking space. Even a day or two per week outside your home can do wonders for your perspective; your remote location may be a better place to meet clients and vendors, anyway.
Purge Distractions From Your Workspace
You want your home office to be comfortable, of course, but not at the expense of your attention. Purge unnecessary distractions like cable TV and video game consoles from the office, and set strict time limits for social media use during business hours. 
Work From Home — On Your Own Terms
According to a survey conducted by serial entrepreneur Kevin Kruse, at-home workers prize a variety of perks: quieter atmosphere, eliminating long commutes, more time with family, and greater productivity, to name but a few.
You no doubt have your own thoughts about the merits of at-home entrepreneurship. There's a reason you chose to ditch the traditional workplace in favor of the serenity of a home office, even if you're no less focused on managing a multi-person team spread out across multiple time zones.
Whatever the reason you've made the leap, you owe it to yourself to make the most of your at-home workspace. Why not start by implementing these five success tips?