If you have ever been broke or tired of working a routine 9-5 job you may have turned to making money through gigs or side hustles. These jobs let you have a taste of what it's like earning money by doing what it is that you are passionate about. Did you know that any side hustles have the potential to help you build a career and earn a steady income?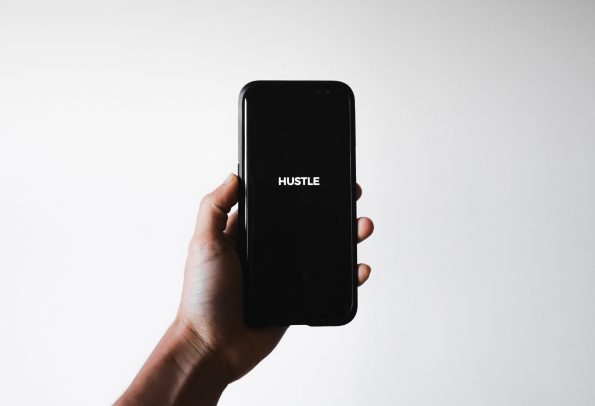 Here are 5 side hustles that could become potential careers.
Writing
The wonderful world of freelance writing is filled with opportunities those who are skilled authors and content creators. With blogging on the rise and a market in need of written legal documents, content, opinions, reviews and case studies, the possibilities of landing work as a freelancer are endless. Starting a freelance writing career is easy even for those who have no experience. What is important is that you have the skills and a decent portfolio. If you don't have any work to add to a portfolio then work on creating some unique and worth mock pieces. Make accounts on free job boards to get your first clients. These people are willing to hire new but skilled freelancers in order to save on their expenses.
Graphic Design
The age of the millennia has made is easy to make more money online as long as you have a skill or two that sells. Graphic Design is a great example of a side hustle hat could turn into a potential career. If you are a creator who knows how to work Photoshop or Illustrator then you are able to start offering your services for pay today. A great way to find your first clients is by creating an account with Fiverr. Post your gig and wait for clients to start pouring in. You will have to start small and cheap but eventually you will have a client list that continues to grow and an eye-catching portfolio.
Photography
Photography is no different than any other freelance career in terms of general guidelines for what you need to do i
n order to achieve success as a freelancer.  There is a variety of fields of work in photography so taking your hobby from gig to career is sure to be satisfying. Selling stock photos is an easy way to land your first several clients so this is how most freelance photographers choose to get started. If you are ready to move away from stock photos and move towards something more professional such as product photography, portraits, or wedding photography you're going to have to take the time to market yourself as a professional. Make sure you are building on a portfolio as you work. Showcasing your highest quality work is the best way to get new clients.
Marketing
Companies and corporations are always in need of skilled freelance marketers. This is due to the fact that they heavily rely on SEO content creation, email marketing and social media marketing. Your role as a freelance marketer will be to help companies promote their brands. You may have the skills necessary to do this kind of work professionally but most freelancers don't know where to start. First you need to decide what it is you are the best at whether that be copywriting, content writing, social media management or creating SEO content. Once you know for sure the set of skills you have to market yourself properly head on over to some job boards to start landing your first clients. As side hustles go, it is crucial that as a new freelance marketer you keep your rates flexible and meet every deadline.
Web Development
A career in freelance web development may seem like an achievable dream but that is far from true. This career establishing side hustle isn't for the faint of heart though as only skilled and qualified freelancers will land any kind of real work. If you want to gain success as a freelance web developer you must learn as many technologies as possible. This will give you more opportunities for work and allow you the freedom of rejecting and accepting projects as you please. As a web developer you probably won't have much trouble building a site for your business. This essential element is crucial in marketing your services.