A moving company or not requires proper marketing and lead generation to start getting potential customers and lead the business to success is vital. Running a moving company can be highly profitable as it always has space to grow bigger and offer amenities to customers as well as increase your revenue. However, before starting any marketing campaign or planning a strategy, it's best to acquire trucking authority packages that help you legalize your business automobiles for the safe relocation of goods. After building an authority through the legalization process, move on to the following digital marketing tips to successfully put your moving company on the radar and make it one of the top firms: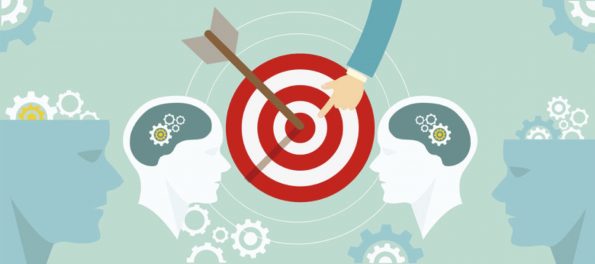 Create a Brand Image
Any business needs branding, and a brand needs an image that differentiates it from its competitors. For creating a brand image, it's important to win your customers' trust and generate interest in them. This can be done by exhibiting how your business works and the people behind the scenes. Create content that demonstrates the brand's meaning and essence and appeals to the customers. Think about what the customers like and create images and videos that would entice them. More importantly, provide in the form of content something that would help the reads solve a problem whether it's related to moving or not.
Use Social Media Advertising
Digital marketing tips naturally focus on social media. Social media is the best place to advertise your business these days. SM marketing has grown a lot, and there is space for every business to reach out to potential audiences and gain a following with the business side of the social channels. With Facebook advertising, you can narrow down and target audiences in different areas and according to their interests. Social media channels are settings where you can place all your informal and interactive content to indulge customers with it.                                                                                                                                                                                                                                                                                                                                                                                                                                                                                                                                                                                                                                                                                                                                                                                                                                                                                                                                                                                                                                                                                                                                                                                                                                                                                                                                                                                                                                                                                                                                                                                                                                                                                                                                                                                                                                                                                                                                                                                                                                                                                                                                                                                                                                                                                                                                                                                                                                                                                                                                                                                                                                                                                                                                                                                                                                                                                                                                                                                                                                                                                                                                                                                                                                                                                                                                                                                                                                                                                                                                                                                                                                                                                                                                                                                                                                                                                                                                                                                                                                                                                                                                                                                                                                                                                                                                                                                                                                                                                                                                                                                                                                                                                                                                                                                                                                                                                                                                                                                                                                                                                                                                                                                                                                                                                                                                                                                                                                                                                                                                                                                                                                                                                                                                                                                                                                                                                                                                                                                                                                                                                                                                                                
Rank Locally
For receiving customers and making clients for your moving company, it's best to start locally. Before you expand your services interstate, making connections in the neighbor and the surrounding areas will help you get your first customers. The best way to reach out to customers locally is by ranking your site on Google with area-specific keywords. Add your location on google so that your business comes up every time someone searches for moving companies in the area. Include the business in Google My Business for it to be shown to most visitors.
A simple but effective one of our digital marketing tips is to register in other local directories to be noticed by important companies nearby that can help you get more customers. For example, you can reach real estate agents in the area and ask them to refer customers to you.
Add Helpful Content
Your website is a place where customers must find all the information they require about your business and where they can come from different social channels to get your services. However, you can better the customer experience with added value content that can help a lead move from one area to another efficiently. Place as many articles that help you build authority as readers take some value from them and share them around the internet.
Having more images and infographics is great for attracting traffic and making the leads stay on your site. Visual content helps readers skim through the content easily, and they remain focused.
Moreover, with adequate link building and keyword placing, you can link to different high authority websites, network and refer your site's link to a lot more traffic on the internet than on your site alone.
Follow Analytics
There are a lot of helpful digital marketing tips that suggest various tools and services on the internet for anyone to improve their marketing or even to start from nothing without having any marketing knowledge. However, most small companies and entrepreneurs hesitate to reach out to these valuable and costless tools you can use right now and use your data and analytics to enhance your services further and understand your customers' needs well.
You can use tools like Google Analytics to gather all your valuable data on your clients and give out better results for marketing campaigns. With tools like these, you can monitor every new campaign, monitor its developments closely, and gather important data. Hence create a plan for analytics to add to your business and acquire accurate results to perform targeted and smart internet marketing.