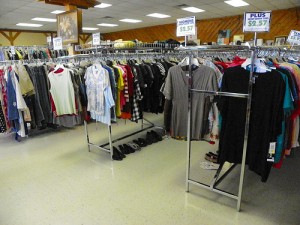 You may think you're accomplishing quite a bit by recycling common products like paper, cardboard, cans, and bottles; however, average consumers are responsible for far more waste than they think.
In fact, according to the Southampton City Council, "[the] average person in the UK throws away their own body weight in rubbish every seven weeks." Here are some uncommon recyclables and tips on recycling for the clever consumer:
1. Clothes Recycling
Recycling clothes goes beyond simply recycling fashion. Sure, it's hip to shop at the local thrift shop, and your grandmother's clothes are the new "green," but your faded old cargo shorts might have a brighter future than you think.
According to NPR.com, nearly 3.8 billion pounds of donated clothing are recycled every year. About 20% of those items are then converted to everything from carpet padding to auto insulation.
It seems silly not to recycle clothes when you consider the possibilities of a single cotton cardigan. Yet, most clothing ends up in the trash. Increase your impact by recycling one piece of clothing for every new piece you purchase.
2. Keys Recycling
The key to effective recycling is understanding what recyclable materials are. Paper, cardboard, plastics, glass aluminum, steel, and copper are just some of the basics. Metal is most often overlooked.
Whether you're a compulsive key-maker or a sentimental hoarder, you're bound to have a key or two lying around. Not only can you recycle keys with your other mixed metals, you can also sell them! Consider contacting a local scrap metal merchant to find out just how much your keys are worth.
3. E-Cycling
You should already be recycling your old electronics. If you're not "e-cycling," know that electronics can contain harmful chemicals and heavy metals. Solid waste landfills can't properly break down these compounds. These chemicals and heavy metals leach into the ground and cause harmful pollutants that can adversely affect the environment.
Mobile phones are by far the most offensive e-waste. In America, an estimated 350,000 cell phones are tossed into the trash. There are companies however that can offer money for recycling your used cell phones. You can check sites such as www.comparemobilephonerecycling.co.uk to research what you can get for your mobile phone.
4. Glasses Recycling
Like mobile phones, glasses are also often upgraded and later discarded. You already know the waste and space cellphones create and take — your used glasses have the same negative impact.
Eyeglasses contain usable recyclable materials that companies like Vision Aid Overseas can convert into valuable donation funds for humanitarian efforts. This UK company will collect and recycle your eyeglasses free of charge.
5. Toys Recycling
It's tempting to trash a broken toy. Broken or heavily used items often can't be donated. However, there are other options outside of thrift shops. Many popular children's toys are made of recyclable plastics. Check the packaging or contact the manufacturer to find a toy's plastic number and find out if your local waste management company accepts it.
For more information on identifying plastic codes and numbers visit the BBC News "Identifying plastics" page for a list of common plastics and recycling details.
Hopefully, the next time you take out the trash it'll be a bit lighter (along with your conscience). What are some of your favorite ways to reduce and reuse? Share your thoughts in the comments below.
Related articles