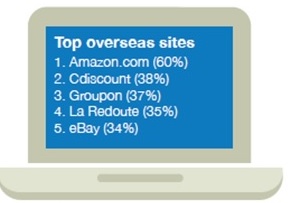 For many businesses there are exciting opportunities in foreign markets. When a start-up decides to expand globally, the key for success is to understand the niche that works for the company internationally, and go after it. With solid investigation, effective planning, and creative execution, many companies can succeed in the global marketplace. The 5 key steps for success on a global scale are:
1. Know your business and market inside out.
Before you start your business's global expansion, you need to have a clear picture of where your company is today, as well as a great insight in to your industry. It is important to keep your brand identity in every market you are in. Knowing your business and market inside out will help you keep your companies identity when expanding globally.
2. Determine how your business model translates. 
There are numerous ways for companies to enter foreign markets, including exporting, importing, joint ventures, licensing and off-shore production. For firms that produce, manufacture or resell goods, exporting is usually the easiest and least risky method. If you are interested in exporting, look for a company that operates locally to you and in the foreign market you are looking to grow in. This will mean they have a great knowledge of how to operate in your new market, and have people who are local to you, you can talk to face to face.
3. Have a globally accepted payment system
To run your business globally you need to have a way to receive payments in different currencies as you grow internationally.
Setting up a payment system as a start with a bank can take time, and may not be an agile option to use as a fist option of accepting payments. PayPal stands out as a payment provider that is fast to implement and execute. It is fast and easy to set up an account and grow your business overseas with PayPal.
Once you have a web service accepting global transaction, you can take the time to setup business account with your bank as your business succeeds.
4. Identify and investigate target markets. 
You need to find a market that is hungry for what you have to offer. However, the issue isn't just demand. You must consider all the factors, positive and negative, that impact your ability to penetrate a market. You might need to make adjustments to your business, such as changing the manufacturing materials to meet environmental requirements in certain countries. You may also be required to refine your manufacturing, distribution or sales model according to local legislation.
5. Develop a business plan.
The business plan you created when you opened your start-up, and any subsequent plans you have made for operating and/or expanding domestically, won't translate directly to foreign markets. You may be able to adapt it, or you may need a new plan entirely. There are many issues to consider, including:
Import/export pricing strategies.
Legal, regulatory and licensure requirements.
Potential partnership or investment opportunities, if you are interested.
Sales model (Internet or location-based).
Related articles